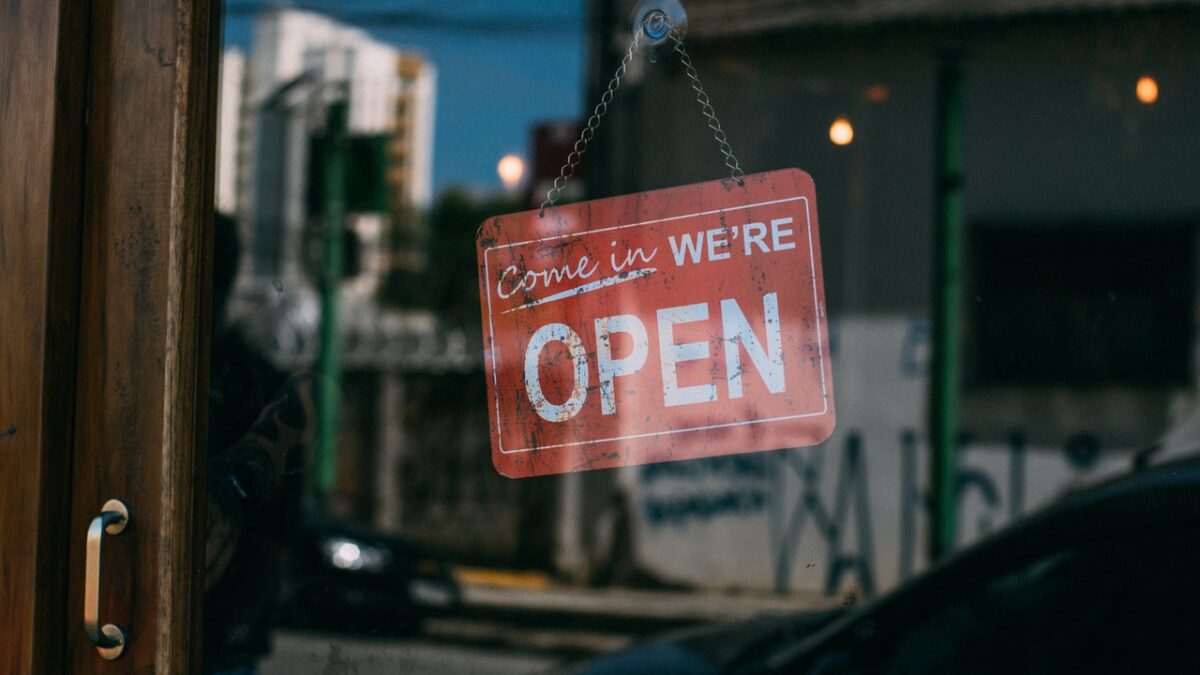 Continued government support and access to financing will be key to growth over the next twelve months say Canadian small and mid-sized businesses.
Sage is the leader in accounting, financial, HR and payroll technology for small and mid-sized businesses and they recently released a new global report titled, Small Business, Big Opportunity? The report made clear that over two-thirds (67%) of small and mid-sized businesses (SMBs) in Canada have confidence that their businesses will be successful 12 months from now. However, many of these same businesses indicate they have struggled to secure financing and government support to stay resilient over the past year.
Over 13,000 SMBs were surveyed by Sage in key markets across North America, EMEA and APAC in an efforct to understand how SMBs are surviving and thriving in the midst of the current public health, economic and societal challenges which include the steeply rising costs of living and the ongoing impact of the pandemic. SMBs have been especially impacted by the difficult and complex situations faced around the globe over the past two years.
About 15% of Canadian SMBs currently do not feel confident about their business. Of this group, 41% attribute this lack of confidence to reduced consumer spending, 38% attribute it to inefficiencies exacerbated by the pandemic, and 20% attribute it to an expected lack of government aid and support.
The majority of SMBs, 67%, who expressed business confidence, said the factors contributing to their optimism included:
the quality of their staff (35%);
increased consumer spending (27%);
increased customer base (45%);
efficiencies adopted during the pandemic (25%).
"SMBs are the engines of our economy, representing 98% of all businesses across Canada. For Sage, being the trusted network for SMBs during these trying times means ensuring they have the right people, processes, and technology in place to be successful," explained Daniel Oh, Country Manager (interim), Sage Canada. "The challenges of the pandemic have illuminated the need for businesses to be on the path towards digital adoption, removing unnecessary friction and delivering insights that help them run their business more smoothly."
Financing the future
Cashflow and liquidity have had a major impact on SMBs' success and their confidence in the future of the past 12 months. In fact, the survey found that more than a quarter of Canadian SMBs (27%) cited increased cashflow as the biggest factor for their confidence. On the other hand, two in five businesses (39%) claimed that decreased cashflow was the main contributing factor leading to their negative outlook.
In addition, the volatility caused by new COVID-19 variants over the past year as well as continued lockdowns forced many businesses to look at alternative options for financing. The survey found that 60% of Canadian SMBs sought some form of financial support over the past 12 months. The top three forms of financial support were line of credit/credit cards (19%), government grants (18%) and bank loans (14%). Almost one in ten businesses (9%) had to turn to family and friends for financial support during this time.
Also revealed by the survey, Canadian SMBs continue to see cashflow/liquidity (15%) and limited access to financing (10%) as a major risk to their business over the next 12 months. But, they are even more concerned by factors outside of their control that could have a significant impact on their operations. The biggest of these risks over the next year include:
continued business interruptions due to COVID-19 (i.e., potential for additional lockdowns, travel restrictions, employees testing positive for the virus) (32%);
increases in costs (i.e., inflation, wage increases, rent increases) (32%);
disruptions in the supply chain (20%).
SMBs turn to the government to help drive growth
Across the board, SMBs saw government support and aid as being essential during the past 12 months. Additionally, one in five businesses believe that a lack of government support would have led to a more negative outlook.
The survey also asked SMBs whether the government was taking enough action to help mitigate risks over the past year. Responses showed 44% of SMBs agreeing with the level of support from the federal government and 39% agreeing with the level of support at the provincial level. Curiously, 30% of businesses were neutral as to whether the federal or provincial governments were doing enough for SMBs.
Further, many SMBs believe that ongoing government support will significantly contribute to the growth and success of their business over the coming year. A quarter of SMBs (25%) believe that increased government support – including financial support and policies aimed specifically at helping SMBs – will be essential for their future growth.
Daniel Oh concluded, "As Canada's economic driver, SMBs are crucial to helping communities and people thrive. It is vital that partners – in both the public and private sector – work together to empower SMBs in their post-COVID recovery and ensure they have the financial support, technology, and resources to experience long-term growth and success."
Related posts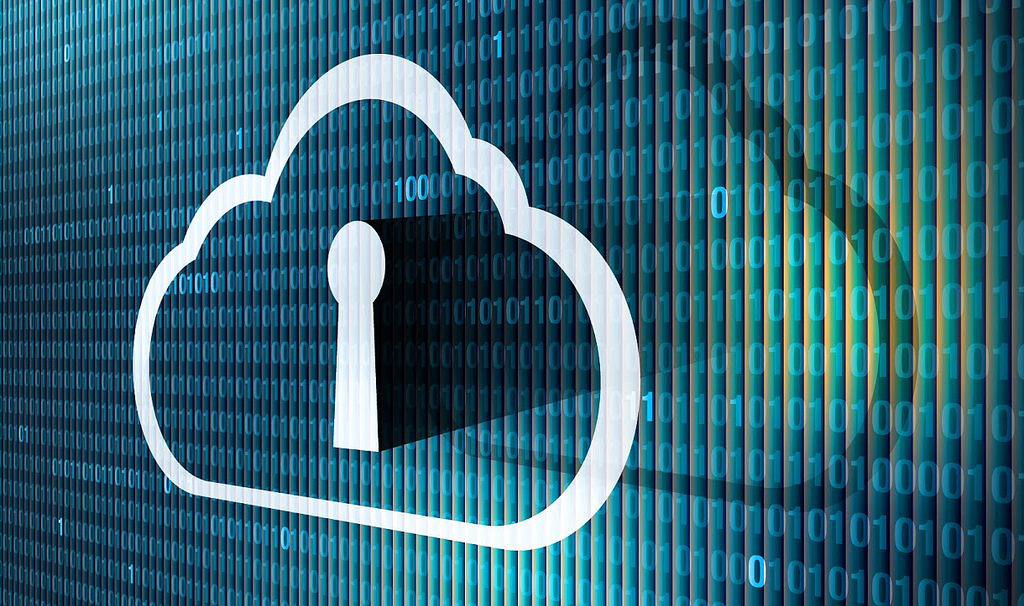 Reforms, Election and Cyberspace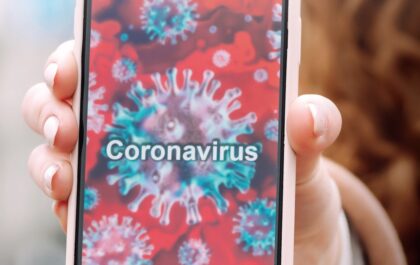 Immunity passports, a looming election, digitizing, and diversity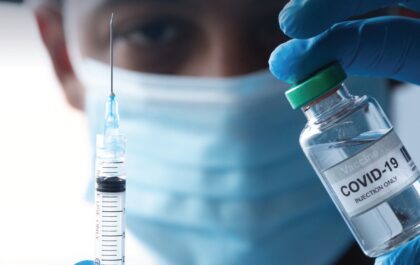 Leadership, Strategy and COVID-19 vaccines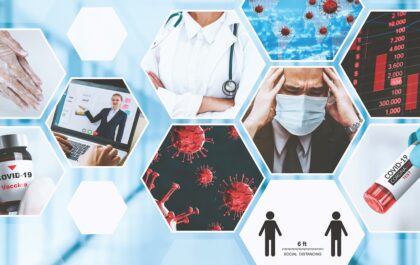 Public trust and infodemics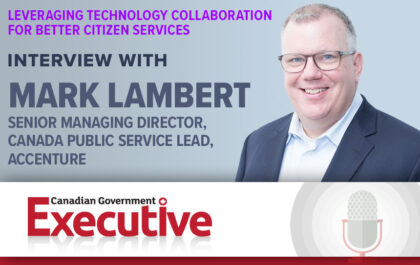 Leveraging Technology Collaboration for Better Citizen Services
In this episode of CGE Radio, host J. Richard Jones sits down with Mark Lambert, Senior Managing Director, Canada Public…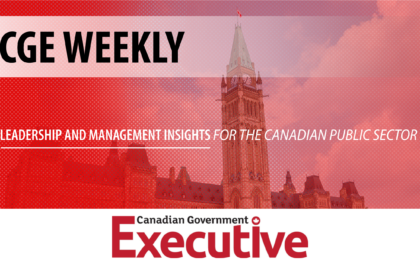 CGE Weekly – episode 11
The CGE Leadership Series Host, J. Richard Jones and CGE editor-in-chief, Dr. Lori Turnbull, once again weigh in on the…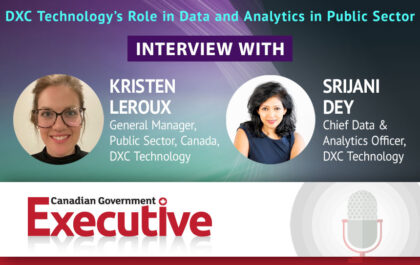 DXC Technology's Role in Data and Analytics in Public Sector
Welcome back to another episode of CGE Radio with host, J. Richard Jones. This week we talk to Kristen Leroux,…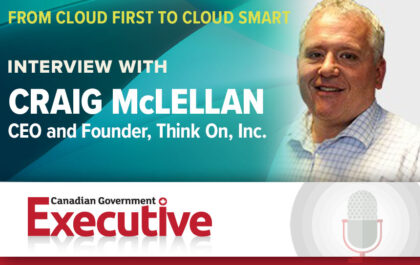 From Cloud First to Cloud Smart
Join host J. Richard Jones for the latest episode of CGE Radio. He speaks with Craig McLellan, Chief Executive Officer…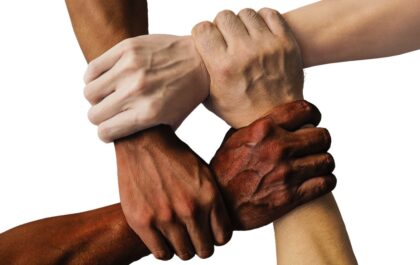 Build relationships, not regimes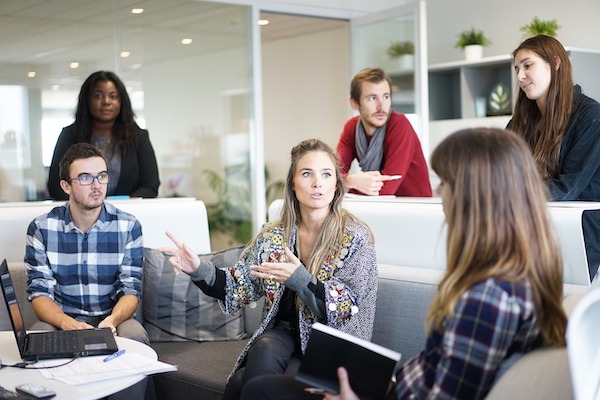 Diversity and inclusion in the federal government: a double-edged sword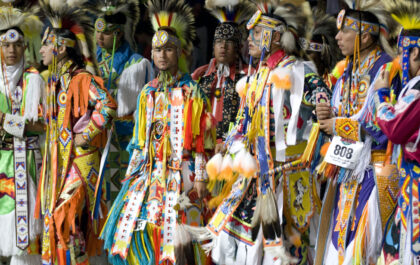 Learning diversity and inclusion from Indigenous leadership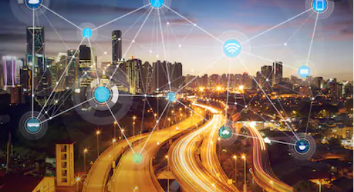 Reshaping digitized public service delivery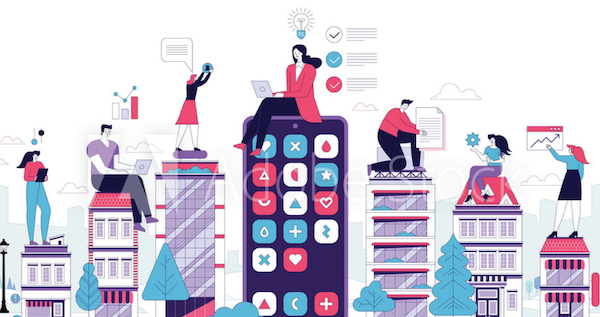 COVID-19: Uprooting and Transforming Work in Canada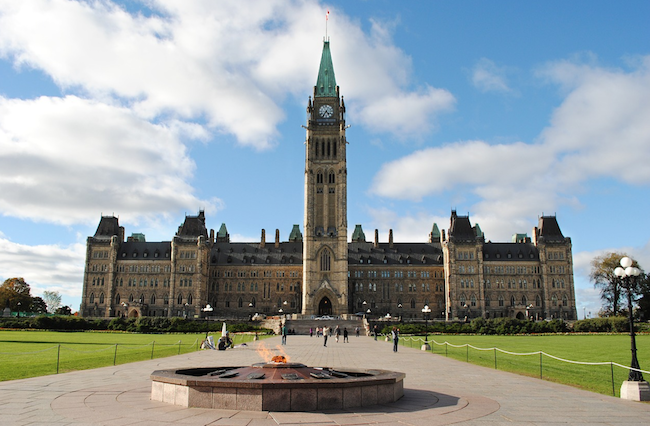 Inter- and Intrastate Politics and Governance in Canada