The complexities of the 21st century are creating a "transformational storm," and public administration is caught in the eye. This storm is shaking up public service organizations across the globe as senior managers begin to realize that the challenges of today require radically different skill sets than those that were traditionally celebrated.
In today's climate of budget cuts and shrinking workforces, public servants are forced to work across organizational boundaries, apply creative approaches, and develop new initiatives. This requires them to be conveners, collaborators, connectors, fixers, facilitators, network builders, effective storytellers, and masters at defining and reframing problems. Ultimately, public servants need to transform into institutional entrepreneurs – change agents who create innovations that disrupt the status quo and improve the business of serving the public.
We live in a time of great uncertainty, complexity, and unprecedented systemic challenges in government. The skills of the past continue to reveal their limitations and, consequently, we often find ourselves problem serving rather than problem solving. We don't need more policy wonks, bean counters, control freaks, or risk adverse decision-makers in our public service organizations. We need new institutional entrepreneurship mindsets!
Last year, I had the opportunity to connect with Alex Himelfarb, previous Clerk of the Privy Council, in a social innovation program at the University of Waterloo. One of our most inspirational thought-leaders, Alex shared his perspective on change in the public service. He said that real change requires three distinct institutional characters – a poet, an engineer and a warrior. The poet explains and elucidates the need for change. The engineer designs the architecture for the change. And the warrior has the courage to overcome resistance to change. As we confront the public administration challenges of the 21st century, how do we develop more poets, engineers and warriors within the public service?
---
Colleen McCormick is Director of Strategic Issues with the Ministry of Jobs, Tourism, and Skills Training and former Director, Innovative Partnerships where she managed the social innovation file in the Ministry of Social Development. Colleen is also the founder of Social Innovators Network Foundation. Previously, she was a TEDxMileZero organizer and National Chair of the New Professionals for the Institute of Public Administration of Canada. She has an MBA from RRU and a Graduate Diploma in Social Innovation from the University of Waterloo. You can contact her on Twitter @SInnovatorsNet.
Related posts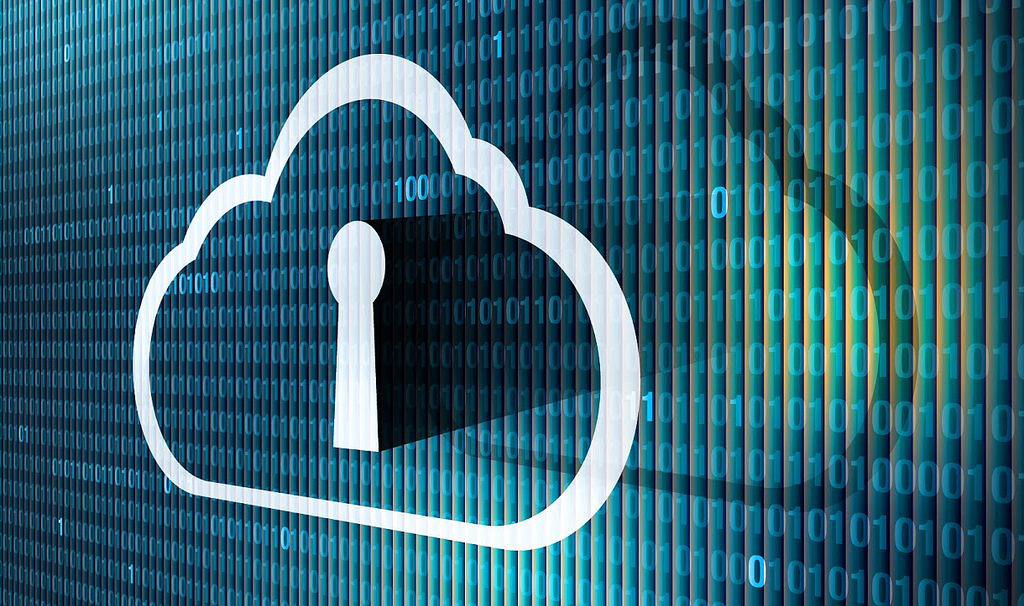 Reforms, Election and Cyberspace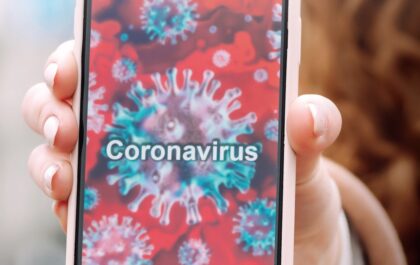 Immunity passports, a looming election, digitizing, and diversity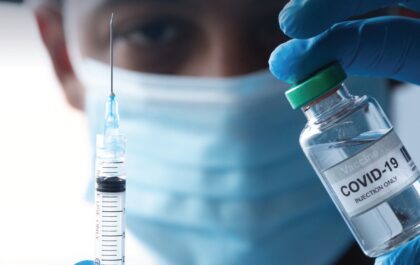 Leadership, Strategy and COVID-19 vaccines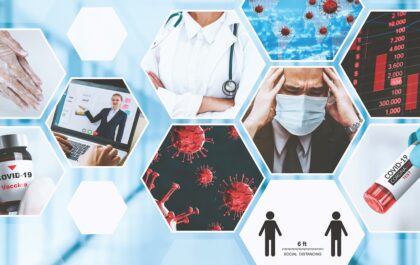 Public trust and infodemics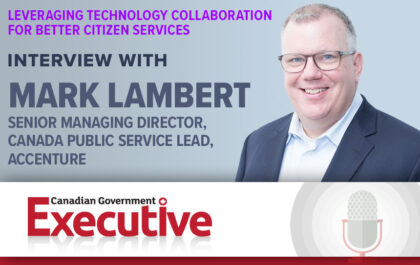 Leveraging Technology Collaboration for Better Citizen Services
In this episode of CGE Radio, host J. Richard Jones sits down with Mark Lambert, Senior Managing Director, Canada Public…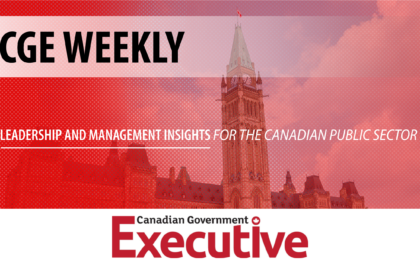 CGE Weekly – episode 11
The CGE Leadership Series Host, J. Richard Jones and CGE editor-in-chief, Dr. Lori Turnbull, once again weigh in on the…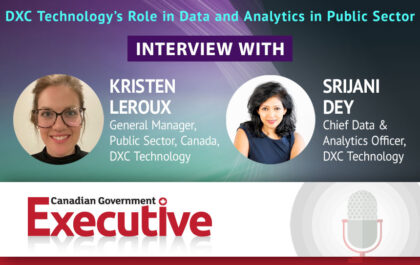 DXC Technology's Role in Data and Analytics in Public Sector
Welcome back to another episode of CGE Radio with host, J. Richard Jones. This week we talk to Kristen Leroux,…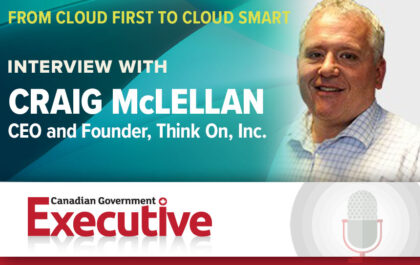 From Cloud First to Cloud Smart
Join host J. Richard Jones for the latest episode of CGE Radio. He speaks with Craig McLellan, Chief Executive Officer…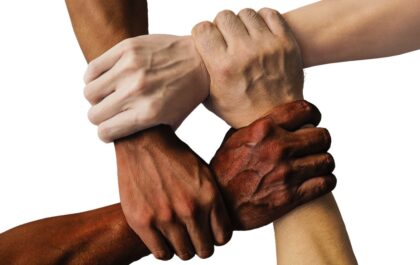 Build relationships, not regimes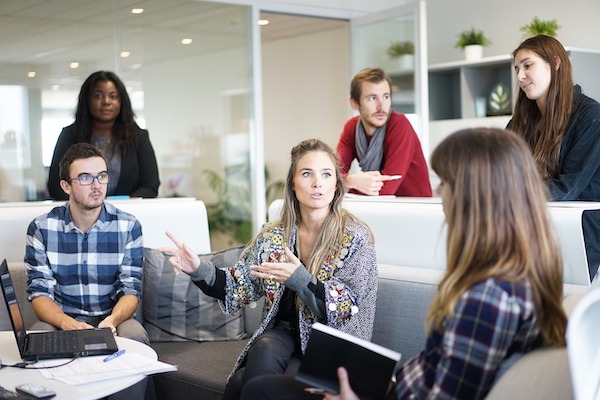 Diversity and inclusion in the federal government: a double-edged sword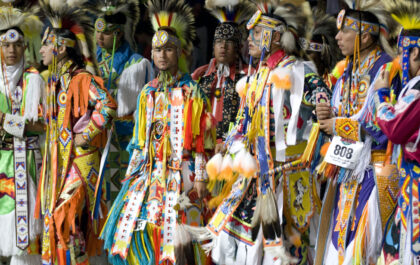 Learning diversity and inclusion from Indigenous leadership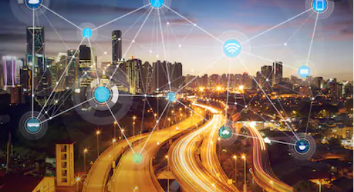 Reshaping digitized public service delivery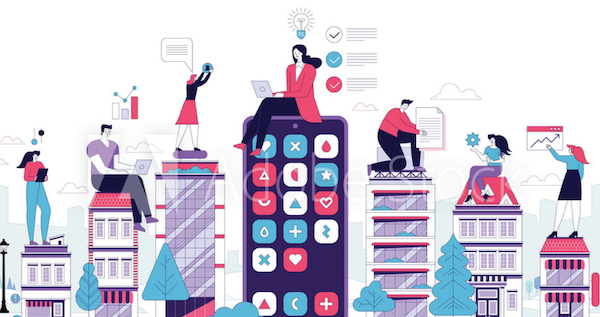 COVID-19: Uprooting and Transforming Work in Canada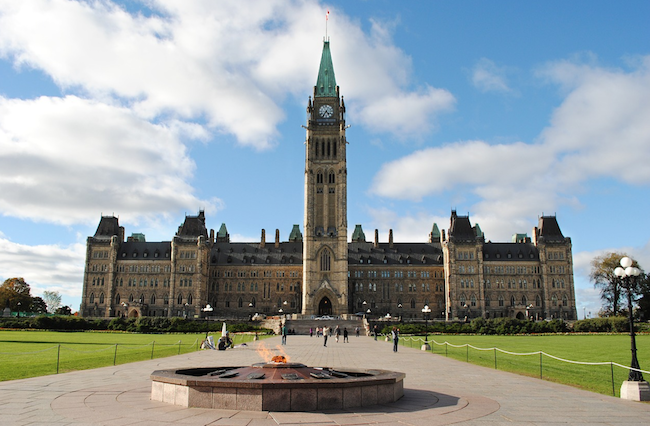 Inter- and Intrastate Politics and Governance in Canada