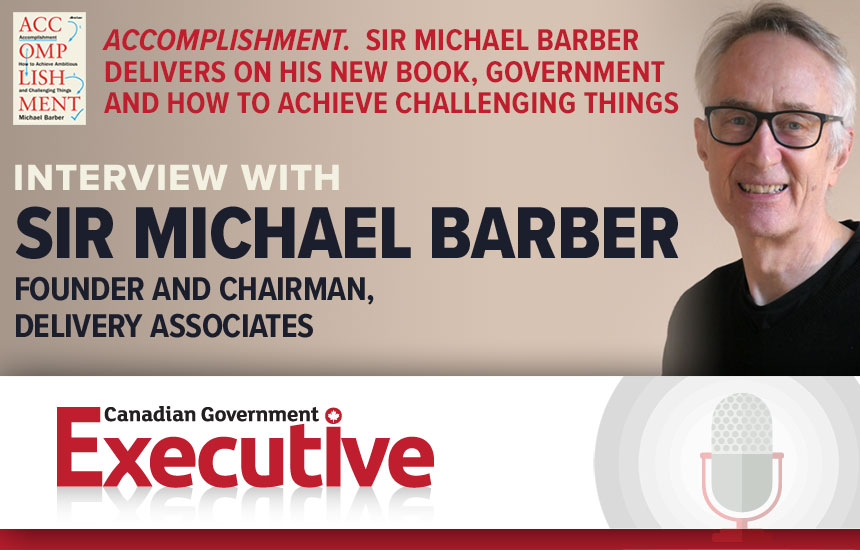 In this episode of CGE Radio, we catch up with Sir Michael Barber to discuss his new book, the state of politics, and the dynamics of tackling the tough stuff and getting it done. Hear about the complexities of identifying priorities in a context in which everything can seem urgent, the importance of leadership in politics and government, and the daunting task of setting long-terms goals despite short-term electoral cycles.
About Sir Michael Barber's new book – Accomplishment
Michael Barber has spent many years advising governments, businesses, and major sporting teams around the world on how to achieve ambitious goals on time. In this inspiring and practical guide, he applies the wisdom he has gained from dealing with large, complex organizations and elite athletes to help anyone tackle their most challenging goals.

Drawing on the stories of historic visionaries and modern heroes – from Galileo to Rosa Parks, Harold Macmillan to Paula Radcliffe – Barber uses personal anecdotes and proven strategy to map the route to success and navigate the difficulties that arise along the way.

Whatever it is that you aspire to do – run a marathon, transform a school or provide a business of public service to millions – this book will inspire you to get going and to bridge the gap between hope and reality.
You can find his book on Amazon – Accomplishment: How to Achieve Ambitious and Challenging Things: Barber, Michael: 9780241409916: Books – Amazon.ca.
Related posts