Last night, we attended the welcoming reception for honourees of the GTEC Distinction Awards at the Ottawa Convention Centre. Three-hundred public servants attended; of those 300, 220 were honourees. A total of 39 teams and three individuals were chosen to receive an award.
Corinne Charette, CIO, was there to deliver a speech congratulating everyone on their hard work.
"It's getting more and more challenging to deliver projects on time and on budget," she said. But she added that Canadian public servants have been succeeding at delivering those projects, which is why competition for the Distinction Awards has gotten so tough in recent years.
It's proof of dedication, excellence, and ingenuity on the part of public servants.
Honourees will receive their awards at the GTEC Distinction Awards Gala in October.
And in equally exciting news, we have learned that Steven Van Roekel, CIO for the federal government of the United States, will be attending the GTEC conference in October.
Congratulations to everyone for their hard work!
(For Corinne Charette's take on the role of the CIO, please see her article in our September issue of the magazine.)
---

Amy Allen is a staff writer with Canadian Government Executive magazine. You can connect with her at amya@netgov.ca.
Related posts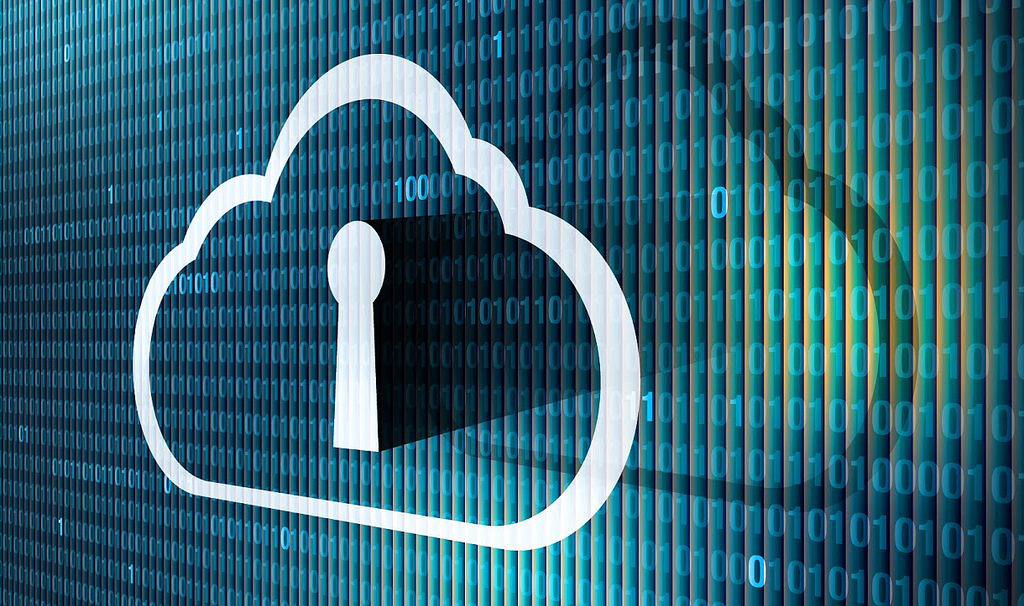 Reforms, Election and Cyberspace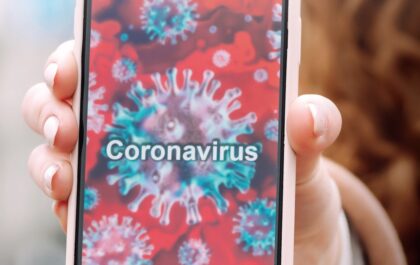 Immunity passports, a looming election, digitizing, and diversity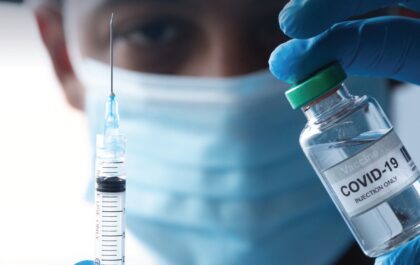 Leadership, Strategy and COVID-19 vaccines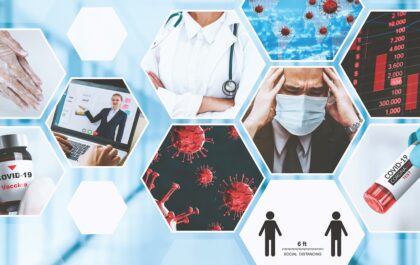 Public trust and infodemics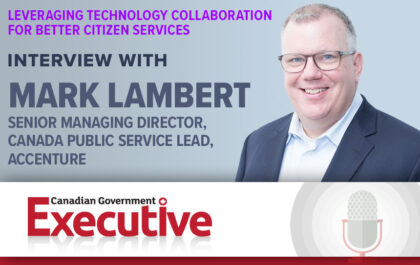 Leveraging Technology Collaboration for Better Citizen Services
In this episode of CGE Radio, host J. Richard Jones sits down with Mark Lambert, Senior Managing Director, Canada Public…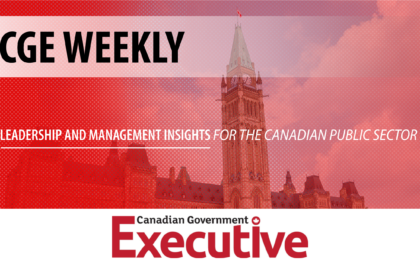 CGE Weekly – episode 11
The CGE Leadership Series Host, J. Richard Jones and CGE editor-in-chief, Dr. Lori Turnbull, once again weigh in on the…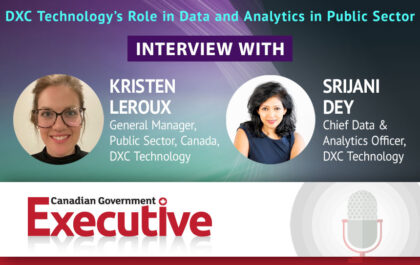 DXC Technology's Role in Data and Analytics in Public Sector
Welcome back to another episode of CGE Radio with host, J. Richard Jones. This week we talk to Kristen Leroux,…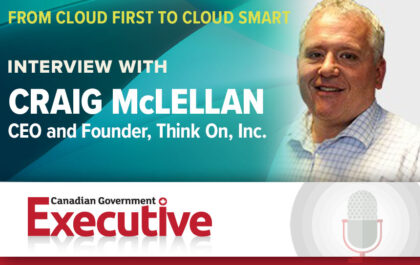 From Cloud First to Cloud Smart
Join host J. Richard Jones for the latest episode of CGE Radio. He speaks with Craig McLellan, Chief Executive Officer…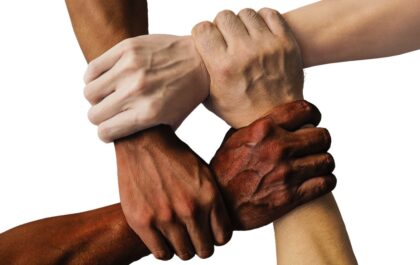 Build relationships, not regimes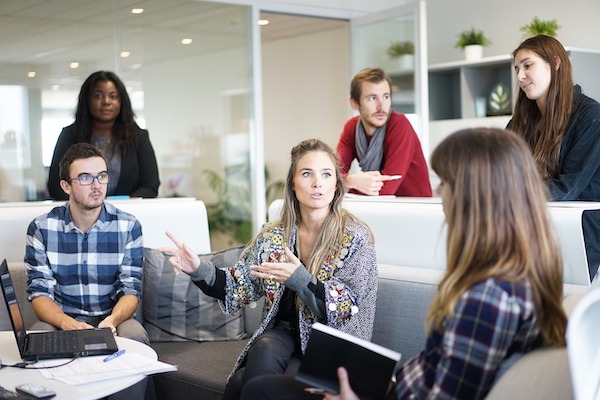 Diversity and inclusion in the federal government: a double-edged sword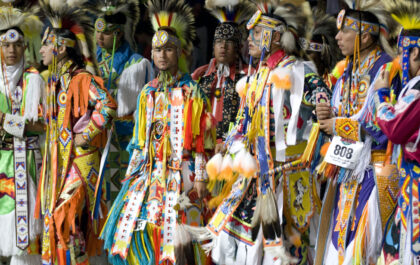 Learning diversity and inclusion from Indigenous leadership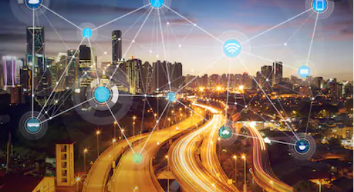 Reshaping digitized public service delivery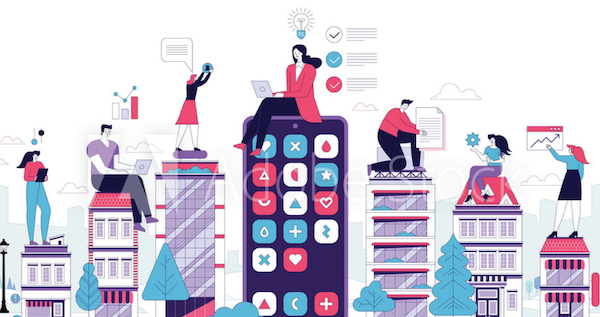 COVID-19: Uprooting and Transforming Work in Canada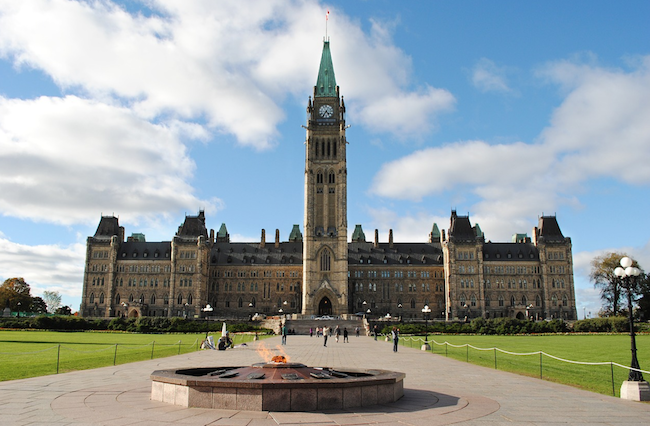 Inter- and Intrastate Politics and Governance in Canada