Welcome to our new blog. You found us…
Our blog has a simple purpose: to provide a forum so you can be part of a shared discussion on everything from the challenges you're experiencing as a public servant to the issues facing a changing public sector.
Our goal is also simple: that you will create, respond, join in, share experiences.
In this space, there will be lots of opportunity for you to discuss the issues facing your workplace and the broader public sector. We have invited people who are passionate about the public sector to contribute and to launch the discussion. Thanks to all of them who have stepped up to the plate, who care, and who, by contributing, are signaling that they believe in the future of government and its importance.
We have a special section (check the tab) called Mismanage With Me. The brainchild of, and led by, editor emeritus Paul Crookall, it is a forum to discuss, and more important, learn from, things that didn't go quite right. Success stories matter, of course, but we all can also learn from things that didn't work as intended: so share your experiences so others can learn and things can go better next time.
And check out our quotes: inspirational aphorisms designed to brighten your day.
It's now 11 years since the power of blogging really took off. In 2002, bloggers focused on US Senator Trent Lott's comments that Strom Thurmond, the political poster boy for American racism, would have been a good president. Lott had to step down as Senate majority leader.
Everyone reading this knows how, since then, social media and blogs have changed the way business is done. Not just in our own world, of course, but in just about any walk of life you can imagine. If you think social media is changing the way you do business, think of the news profession…
Our ambition is modest: to provide a space for dialogue and learning about things that matter to you as public servants.
Thanks (in advance) to our regular contributors.
And to the rest of you, go for it. Make this your space …
---

Toby Fyfe is Editor-in-Chief of Canadian Government Executive magazine. He is also Vice-President of the Learning Lab at the Institute on Governance in Ottawa. He writes regularly on public management issues, both in a weekly e-newsletter for Canadian Government Executive and on Twitter at @tfyfe.
Related posts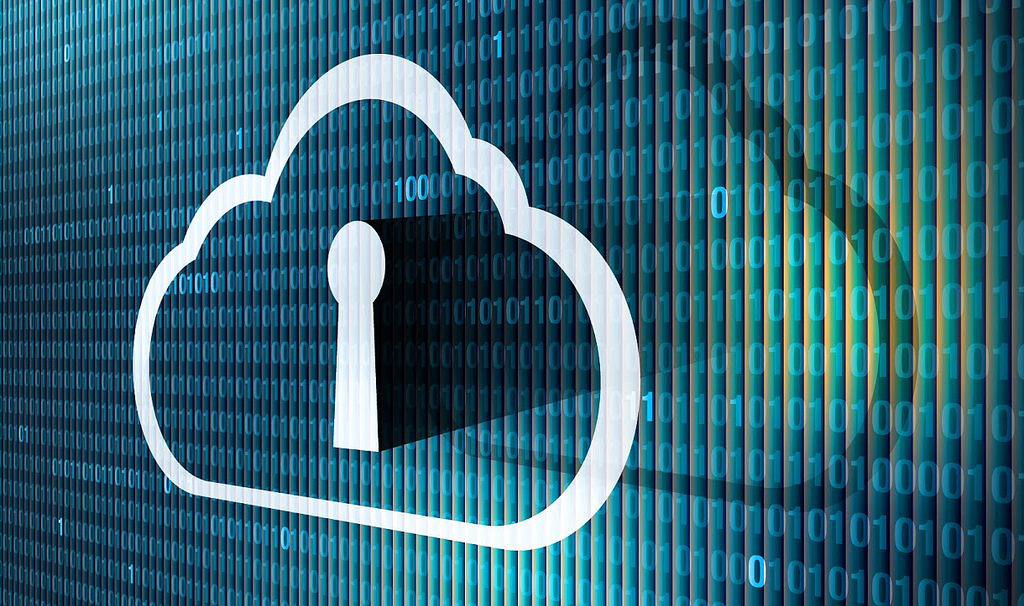 Reforms, Election and Cyberspace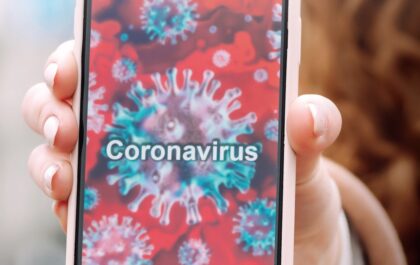 Immunity passports, a looming election, digitizing, and diversity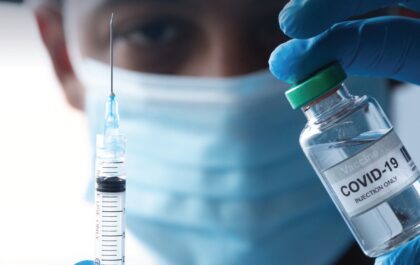 Leadership, Strategy and COVID-19 vaccines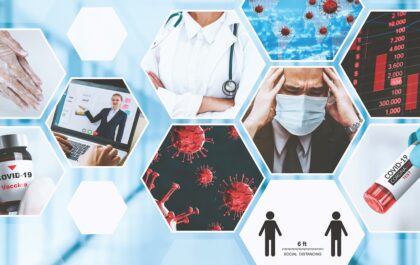 Public trust and infodemics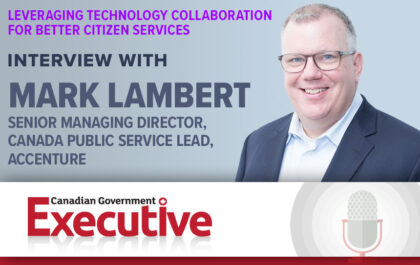 Leveraging Technology Collaboration for Better Citizen Services
In this episode of CGE Radio, host J. Richard Jones sits down with Mark Lambert, Senior Managing Director, Canada Public…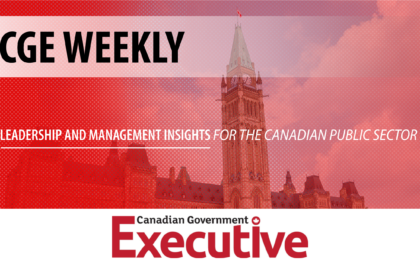 CGE Weekly – episode 11
The CGE Leadership Series Host, J. Richard Jones and CGE editor-in-chief, Dr. Lori Turnbull, once again weigh in on the…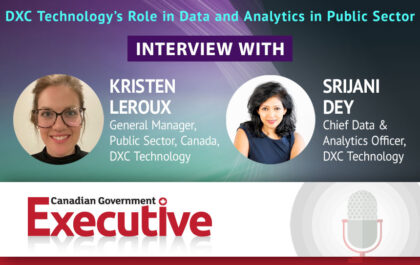 DXC Technology's Role in Data and Analytics in Public Sector
Welcome back to another episode of CGE Radio with host, J. Richard Jones. This week we talk to Kristen Leroux,…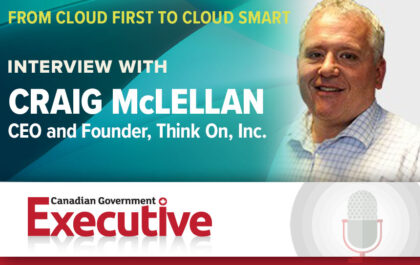 From Cloud First to Cloud Smart
Join host J. Richard Jones for the latest episode of CGE Radio. He speaks with Craig McLellan, Chief Executive Officer…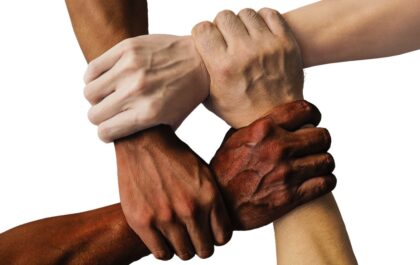 Build relationships, not regimes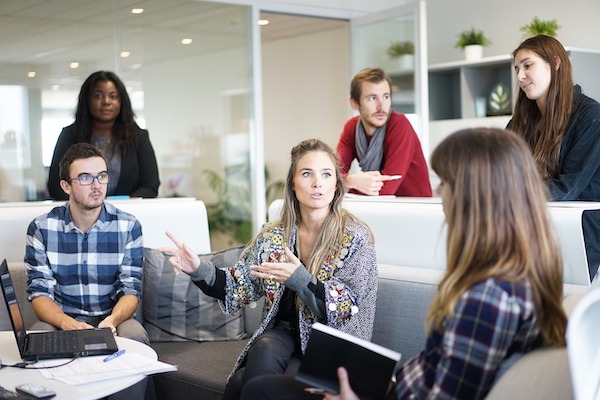 Diversity and inclusion in the federal government: a double-edged sword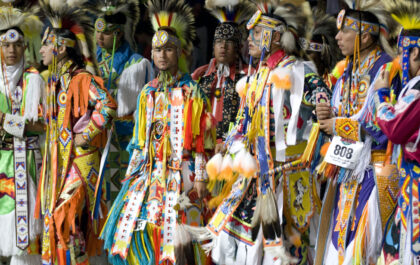 Learning diversity and inclusion from Indigenous leadership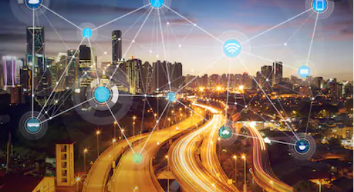 Reshaping digitized public service delivery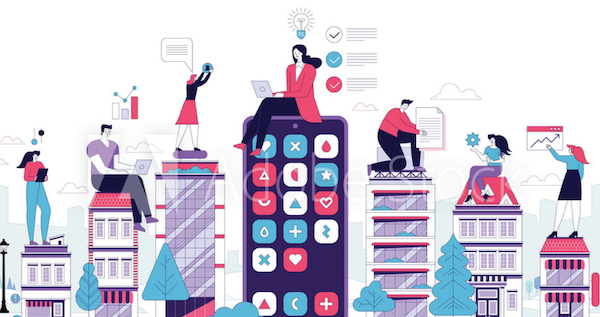 COVID-19: Uprooting and Transforming Work in Canada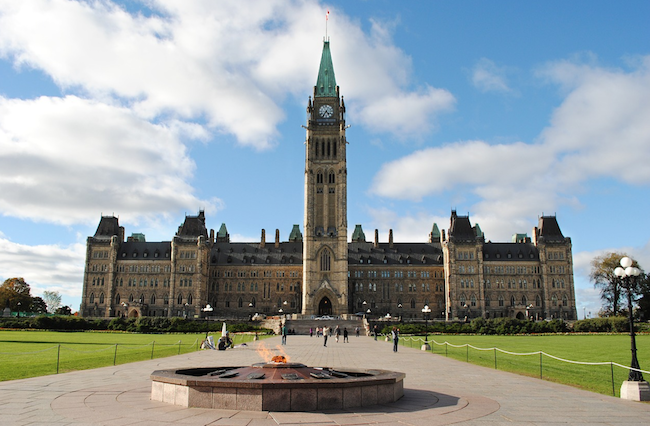 Inter- and Intrastate Politics and Governance in Canada