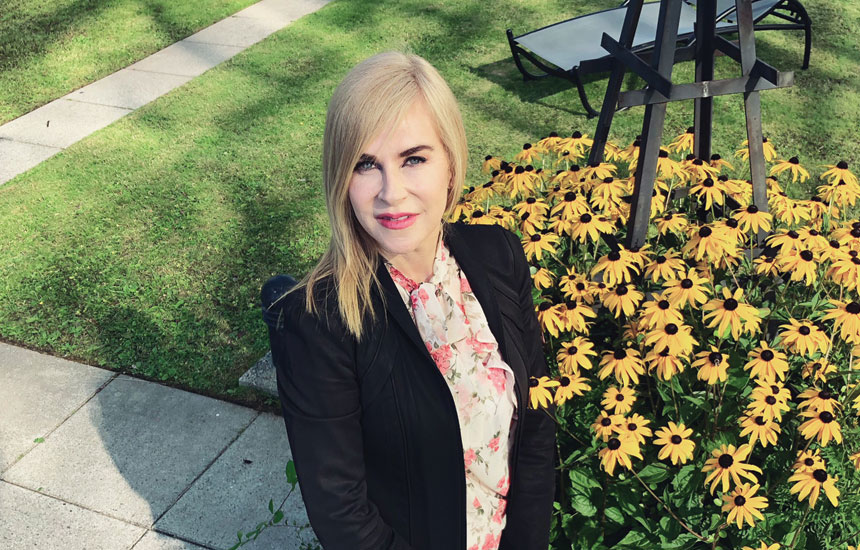 Benchmark Corp designs a seamless secure and stable path to the future with DevSecOps
Clea Gigantes is working hard to make our lives better. There is no question that COVID has changed the way we think about service delivery, service consumption and the way we work. From having everything from food to exercise delivered online, demands on parents and workers in every field to adapt to remote work have increased radically. We all live, to one degree or another, in a digital economy now. Governments and individuals are having to access and provide information digitally in almost every context. Governments and individuals are finding that they need to have secure, reliable and uncomplicated means to access the data and processes that are moving to the Cloud. Clea and Benchmark Corp can help.
The largest provider of services to individuals in this country is the federal government. The federal government manages the most data for the largest number of Canadians. For this reason, the government finds itself leading the way in encouraging Canadians to adapt to remote work and digital transformation, while also seeking to find the best digital transformation paths for Government. Clea and Benchmark understand that each and every Canadian has an interest in the digital transformation processes of the federal government since it will affect everyone. Benchmark Corp has as its mission helping clients understand the importance of effective, secure digital transformation. Benchmark is focused on delivering economic innovation through digital cloud transformation.
The government must move to the Cloud. It must be a secure move, providing a smooth transition that builds on the knowledge base and capacity that exists in government, and it must be scalable, agile, flexible, stable and protected. In other words, the government is seeking innovative and integrated means of transitioning to the Cloud. Clea Cigantes, Benchmark Corp's public sector ambassador, is working tirelessly to inform, educate, demonstrate and facilitate a secure, seamless transition to the Cloud for the federal public sector, and thereby assist Canadians in accessing secure digital services from the government and making Canada a leader in Cloud transformation technology innovation.
This is a big vision for what is still a relatively small company, but Clea feels that Benchmark Corp is more than capable of providing the bridging systems and technology required. "There is a sea of solutions available to clients, but Benchmark is the most adaptable, agile, intelligent and elegant of the solutions available. It is, if you like, the dolphin of the innovation ocean". By integrating open source solutions, in varying degrees, Benchmark supports the most effective way to reduce infrastructure costs. Open source solutions offer optimal flexibility in a rapidly changing market because they prevent organizations from locking into rigid solutions for the long-term, an important consideration for government who have struggled with legacy systems. Clea warns that unless the federal government can adopt rapid and secure Cloud journey infrastructure, what is known as "DevSecOps", the government risks a lengthy, burdensome and leaky transition. "This is not a nice-to-have solution", she says, "It is vital. Benchmark Corp can help to ensure that the federal government is able to reliably deliver the services Canadians expect and depend on".
From the Canadian Revenue Agency, which administers tax returns, to Employment and Social Development Canada (ESDC) which administers EI and pensions, to Shared Services Canada (SSC) which administers digital services,–email, data and networks—across all of government, to Canadian Border Services, the RCMP and Corrections Canada, to National Defence, to Immigation, Refugees and Citizenship which administers passports and citizenship documents, to Parks Canada, to Fisheries and Oceans which administer access to Canada's open spaces, and beyond, the federal government's Cloud capacity touches every citizen. Canada "need to adopt wisely and well" says Clea. She fully understands the intricacies of working with government and the layers of demands placed upon its digital infrastructure. "The complexity of its service delivery layers means that the system has to be secure and agile, innovative and integrated. Few companies have the software ingenuity and pedigree to support such an enterprise, but Benchmark Corp has proven its capabilities. Although many enterprises have already adopted open source, they use our expertise to accelerate innovation, increase their speed to market or improve their agility to deploy new applications". One of Benchmark's unique strengths is in ensuring a rapid and efficient transition, making a complex process manageable, understandable and individual, while keeping the data secure and the system running. Like the Olympics, Clea says, "Benchmark strives for faster, stronger and higher innovation built on quality software systems."
Although Benchmark is built on integrating open source software to make adoption less burdensome, it is still highly secure. They have a silo for cyber security and are fully engaged with all the privacy and security requirements client enterprises and the federal government are facing. This, says Clea, is the "Sec" in their "DevSecOps" offering. "Many models talk about DevOps, but we are leaders in DevSecOps. It is specialised, designed to keep data absolutely secure, in a single pipeline. We have worked with the US Department of Defense on projects and security is a primary focus there. We have worked with the Royal Canadian Mint and major hospitals. Security and efficiency are not either-or options at Benchmark".
Benchmark Corp is not only a leader in the area of DevSecOps. Clea points to the progressive and energetic workplace culture at Benchmark, which actively pursues a philosophy of inclusion and support. The company is certified as an Aboriginal or minority business enterprise as defined by the Aboriginal and Minority Supplier Council (AMSC). Benchmark president Luc Villeneuve is a founder of Men as Allies and works within the company and in the broader science and technology communities to engage other enterprises in supporting and encouraging women in a traditionally diverse-resistant sector. Clea, who has worked in the technology sector for more than 20 years, is also the daughter of former NDP MP, Evelyn Gigantes. Clea say she is delighted to find herself in a workplace that combines both the inclusive and progressive outlook she grew up with and the tech innovation she loves to work in. "The culture of supporting diversity and inclusion at all levels in Benchmark is unlike anywhere I have worked before. Many companies in the sector state their support for equality, diversity and respectful workplaces, but Benchmark actively works to enact that culture. I know firsthand how hard it is to persuade people that there is a difference between passive support and active engagement. At Benchmark I see active engagement in diversity and inclusion that comes right from the top. That is so rare in a technology company." Clea says it makes a difference to the way Benchmark recruits and engages its employees. "We see the results in the high level of performance, retention and innovation."
The approach to inclusion extends to creative support. Benchmark Chief Technology Officer, Shlomo Bielak is on record supporting giving his employees time specifically dedicated to creativity and innovation. Benchmark and Bielak encourage the engineering teams to translate creative thoughts into innovative ideas and those ideas result in products. Although not an engineer herself, Clea is fully behind this approach. "A supportive and inclusive workplace culture is good for a company that depends on innovation. Diversity allows us to expand our understanding of client needs and helps us see gaps that need to be addressed in current cloud journey delivery models. Absolutely creativity has to encompass diversity in order to produce useful innovation that reflects the diverse needs of Canadians". In Clea's view Benchmark is a pioneer not just in the DevSecOps products it produces but in the manner in which it supports the workforce that produces them. Clea sums it up "We deliver excellence, because Benchmark believes in its workforce. Our products are based on believing in people, not the technology. We trust people to deliver technology that people can trust. "
Related posts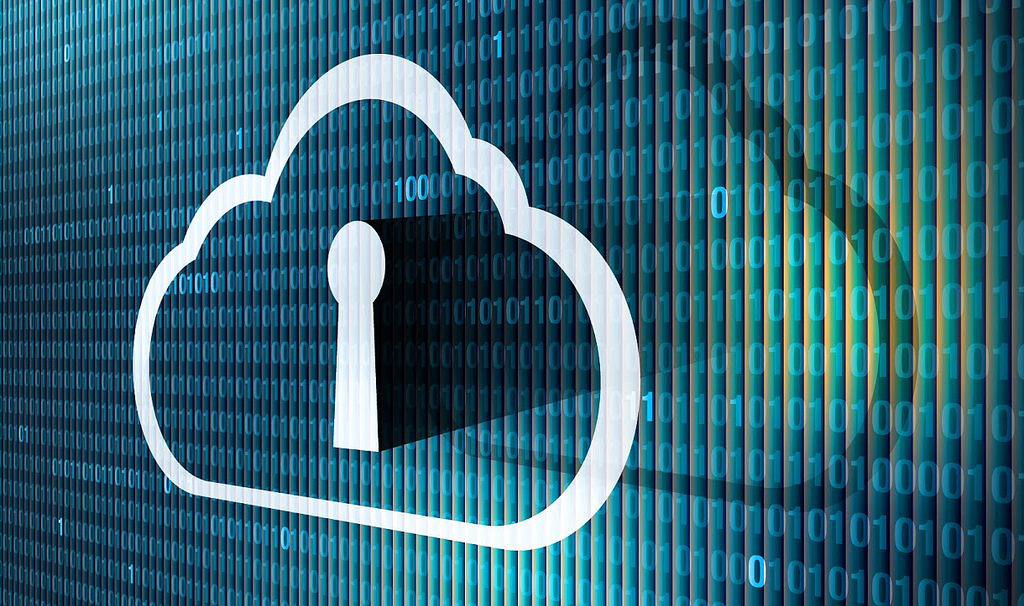 Reforms, Election and Cyberspace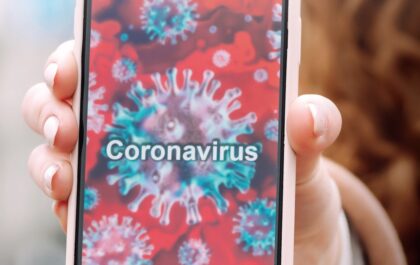 Immunity passports, a looming election, digitizing, and diversity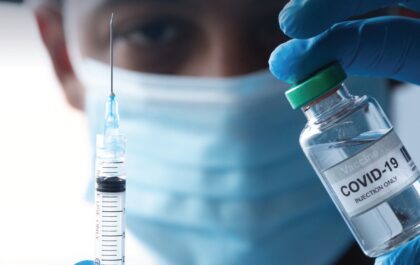 Leadership, Strategy and COVID-19 vaccines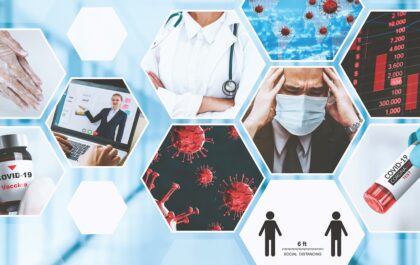 Public trust and infodemics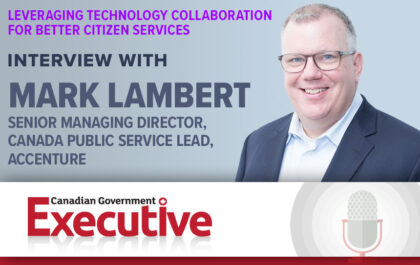 Leveraging Technology Collaboration for Better Citizen Services
In this episode of CGE Radio, host J. Richard Jones sits down with Mark Lambert, Senior Managing Director, Canada Public…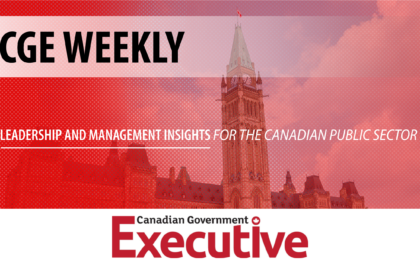 CGE Weekly – episode 11
The CGE Leadership Series Host, J. Richard Jones and CGE editor-in-chief, Dr. Lori Turnbull, once again weigh in on the…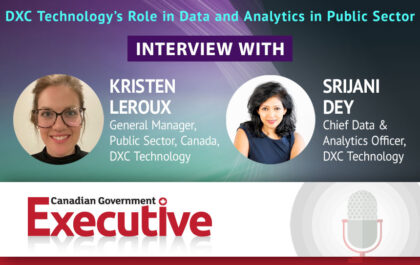 DXC Technology's Role in Data and Analytics in Public Sector
Welcome back to another episode of CGE Radio with host, J. Richard Jones. This week we talk to Kristen Leroux,…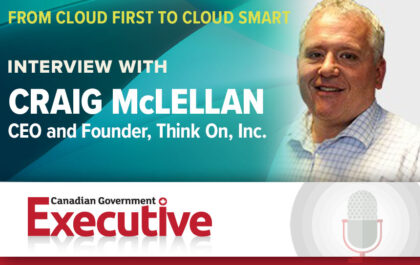 From Cloud First to Cloud Smart
Join host J. Richard Jones for the latest episode of CGE Radio. He speaks with Craig McLellan, Chief Executive Officer…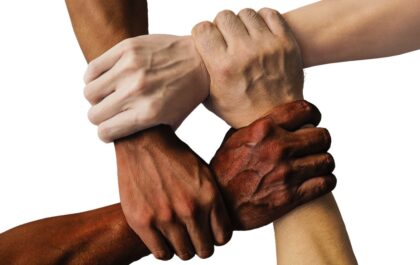 Build relationships, not regimes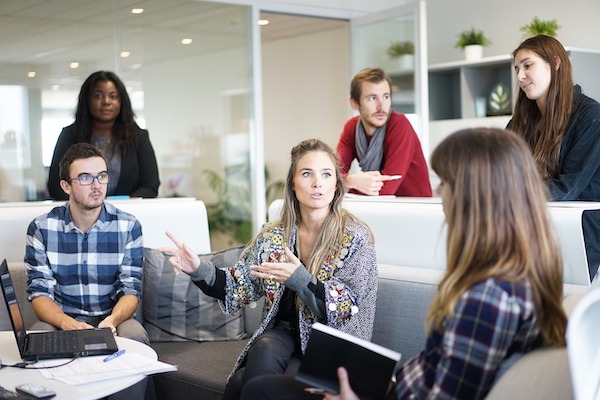 Diversity and inclusion in the federal government: a double-edged sword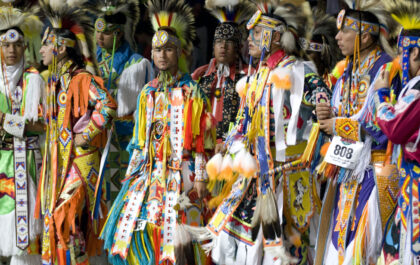 Learning diversity and inclusion from Indigenous leadership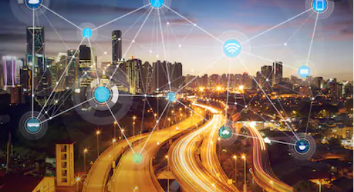 Reshaping digitized public service delivery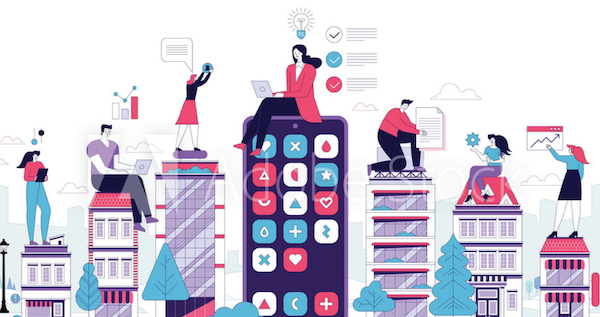 COVID-19: Uprooting and Transforming Work in Canada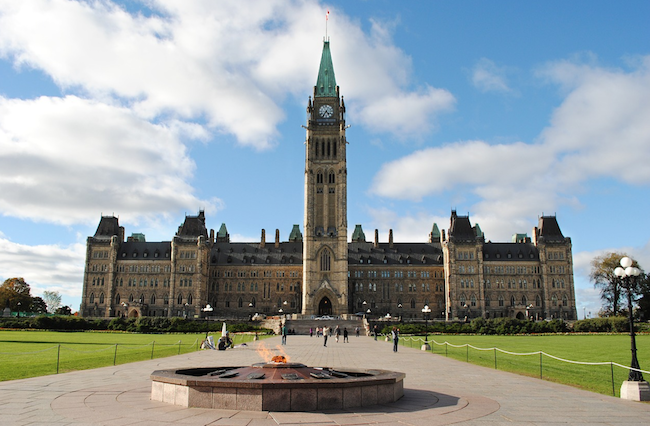 Inter- and Intrastate Politics and Governance in Canada