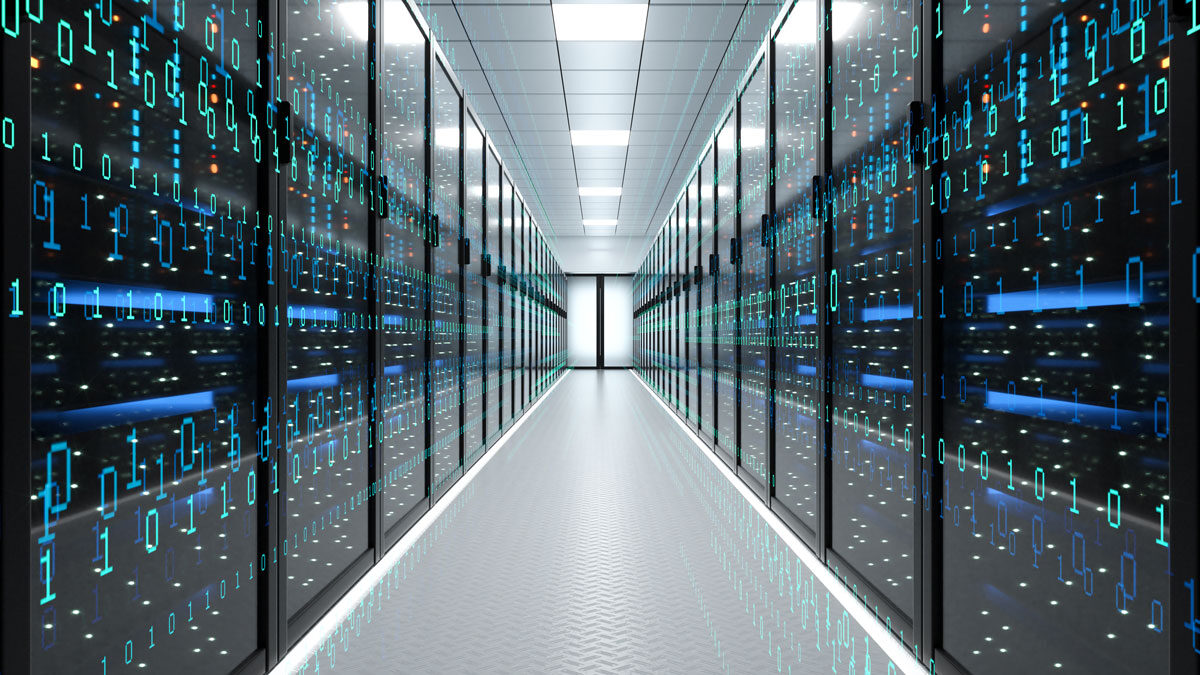 Ask any leader – from the mom-and-pop store owner to CEOs at national organizations and government representatives – and they'll tell you that they could not have weathered the pandemic without embracing digital transformation. From tools that support working and learning from home to emerging e-commerce apps, digitization has kept the country resilient in a time of immense uncertainty.
The pandemic simply put trends already under way on the fast track. IoT-connected devices, artificial intelligence and big data were already proliferating, but they skyrocketed as the pandemic permanently altered how we live and work. Remote and hybrid work models and e-commerce are just two areas that will continue to push our society's need for more connectivity.
This acceleration is positive when it comes to growing our digital economy – and ultimately, making Canada more competitive. Continuing to build on the momentum we're seeing in digital transformation will be critical for businesses and governments looking to drive efficiency, make services more accessible and become more sustainable in the long-term.
The advantages of a thriving digital economy are unignorable. With the right infrastructure in place, businesses can scale faster. That's not only beneficial for their bottom line but has a positive ripple effect on our economy. It speeds up job creation, innovation, taxable income and the goods and services available to our citizens. Supporting a rich ecosystem of digital businesses across industries will make Canada more competitive and drive our economy in the right direction.
Doing so takes designing data centres for the future. Secure, reliable data centres supported by uninterrupted power are the heart of a thriving digital economy. Accommodating the massive shift towards more connected devices and digital tools that we've already begun to see emerge means making significant investments in technology that ensures convenient and accessible service delivery, while also protecting consumer data and the environment.
Businesses and government alike will need to expand their virtual footprints, investing in robust, scalable, and agile infrastructure that lets them quickly adapt to changing demands and evolving technology. In some cases, this means scaling geographically to improve speed and provide a positive customer experience. This may be achieved through on-location data centres or via colocation sites.
This is not only important for Canada's existing businesses, but also our ability to attract potential future ones. Canada is already well positioned as an attractive market for energy-efficient data centre investment thanks for our large and reliable supply of renewable resources and cooler climate. This is no small opportunity, with the global data centre market expected to reach US$174 billion by 2023.
In short, Canada can be a leader in sustainable data centres – and ultimately, leaders in the digital economy.
Expanding our data centre footprint alone will not be enough to truly support the digital economy of the future. The investments we make will need to prioritize smart security, efficiency, and sustainability.
The trend towards digitization and greater connectivity also comes with potential threats. It will become increasingly important for governments to monitor the transition towards a digital economy to ensure it's done in a way that both protects consumers and organizations. Prioritizing solutions that prevent cyberattacks is imperative to safeguard both data centre continuity and customer data – key pillars of a thriving digital economy. Implementing robust solutions, such as those offered by Schneider Electric, will equip customers with defense methods to counter such threats and extend their data centre protection.
Future data centre investments that support the digital economy will also need to be as efficient as possible, with everything from software to power management and cooling. In fact, cooling alone can account for 50 per cent of a data centre's power requirement. Small efficiencies across servers and equipment can save data centre operators millions of dollars. By integrating software, cloud analytics and on-site expert support, data centres can cut operational costs and lower downtime, all while preparing for future growth.
When IT company F12.net built a new data centre in the Greater Toronto Area, Schneider Electric's EcoStruxure™ IT On-Premise and Galaxy VM UPS solutions were installed to enable power usage effectiveness monitoring and ensure delivery of clean, reliable power to F12's IT infrastructure. In addition to promoting greater scalability for business growth and faster recharge times, these upgrades reduced the total cost of ownership by upwards of 50 per cent. This is just one example of the impact such solutions can have on a business' bottom line.
Along with security and efficiency, as Canada strives to be a leader in the digital economy, sustainability will have to be at the core of future infrastructure investments. With Environmental, Social and Governance policies, including net zero goals, more important than ever at many organizations, leaders – government included – will need to look at reigning in indirect and direct emissions across their supply chains, including from data centres. At Schneider Electric, for example, we have ambitious targets with our 2021–2025 Schneider Sustainability Impact (SSI), in line with the United Nations Sustainable Development Goals. Through our technologies, we're supporting our customers' growth while minimizing carbon emissions for them, and for us.
The trend towards digitization must go hand-in-hand with sustainability. Maximizing energy consumption is a hugely important strategy for improving sustainability at the data centre level. To do it, data centre managers can take advantage of existing energy management solutions, such as Schneider Electric's EcoStruxure™ IT Expert. The solution provides complete insight into a data centre's energy consumption, from temperature to power utilization, to help promote greater sustainability and manage energy costs.
By supporting the digital economy and keeping sustainability at the core, government and corporate leaders can help Canada achieve its climate commitments and a lower carbon future. As we look ahead to 2022, a new federal government budget and our broader economic recovery, we must prioritize policies and regulations that enhance our ability to grow the digital economy.
Government and the private sector must collaborate to ensure seamless processes and truly take advantage of Canada's potential as a world leader for data centres – and a shining global example of the digital economy at work.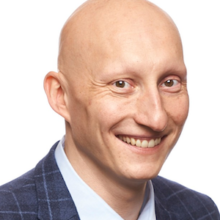 Jim Kalogiros
Jim Kalogiros is National Sales Senior Director for Secure Power at Schneider Electric Canada. Jim boasts more than 23 years of experience in the IT segment and has held a variety of roles at Schneider Electric since joining the organization in 2005. He is a graduate of York University's Business Administration Program.
Related posts