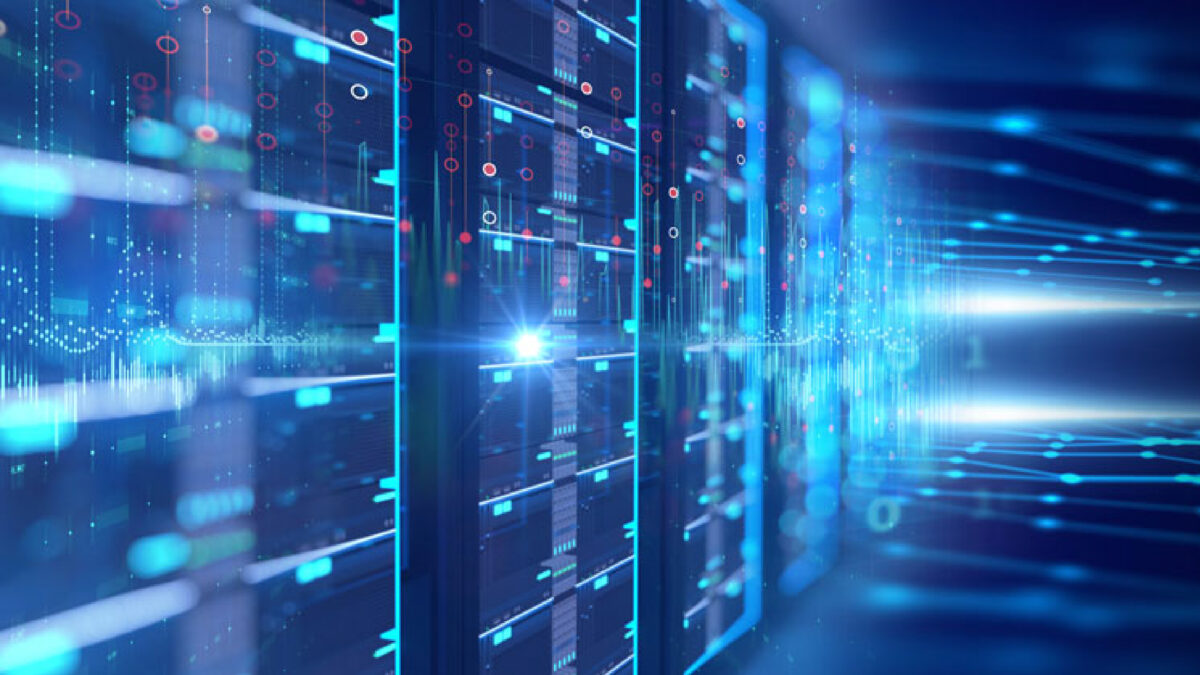 The past two years have put digital government services in the spotlight like never before.
As Canadians adapted to working and learning from home, accessing government services online went from a convenience to a necessity, marking a significant shift in how Canadians engaged with their governments.
As we emerge from the pandemic, we wanted to better understand this shift and assess what it means for governments and citizens going forward. To do this, we surveyed 1,500 Canadians across the country to find out how they've used digital government services, what their experience has been like, and what their expectations are going forward.
The results confirmed that the majority (88 per cent) of Canadians have now accessed services online, and two thirds would prefer to access government services online going forward. However, satisfaction with the services was mixed – with only 25 per cent of respondents feeling that digital government services were better than those of the private sector, and only 50 per cent trusting the government with their personal data.
As the federal government looks to enable delivery of government in the digital age through the Digital Ambition 2022 roadmap, there are a number of interesting findings that highlight both the opportunities and challenges facing all governments, as they build digital-first governments.  
Accessing Digital Services Online 
Our survey found that 88 per cent of Canadians have now accessed government services online, with more than half (51 per cent) accessing online services more often since the pandemic began.  
Going forward, two thirds (67 per cent) of Canadians said that they would prefer to access government services online rather than in person. The reasons why Canadians expect to continue accessing government services online are not surprising, with the top three reasons given being convenience, time required, and the ease of access to forms and information online.
There are also some interesting differences across age groups and geography. Having services in multiple languages is important to 30 per cent of younger Ontarians (aged 18 to 35), which is almost double the rate for Canadians as a whole (16 per cent). And in BC, having live support – such as chat options – was listed as a priority for 23 per cent of respondents, three times the Canadian average of 8 per cent.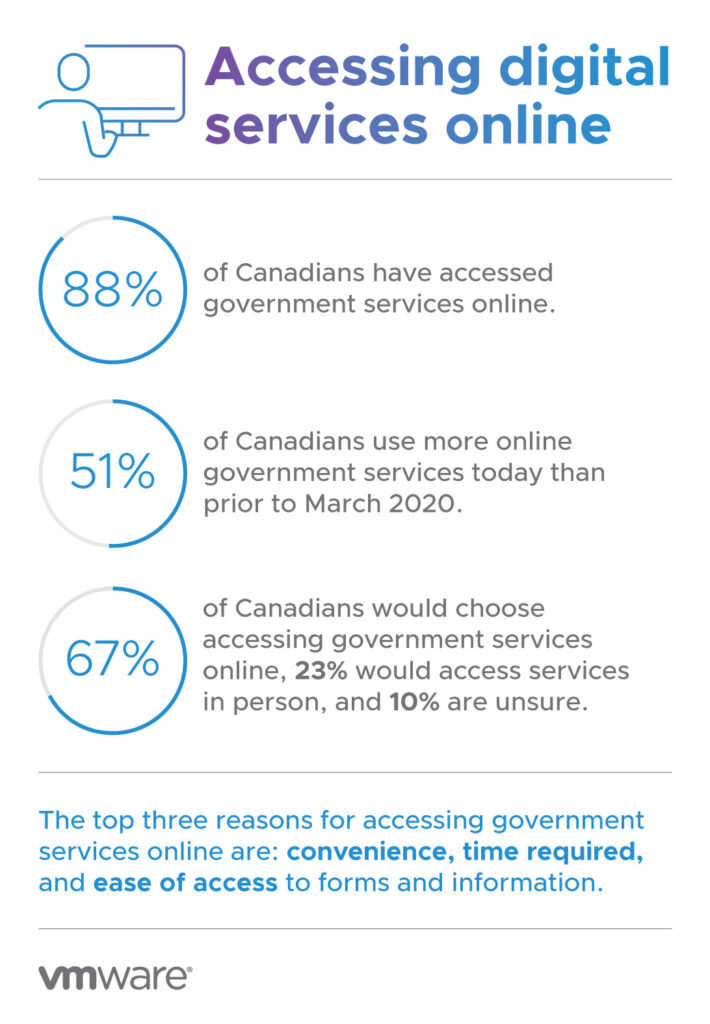 Unrealized expectations  
85 per cent of Canadians expect online government services to be as easy to access as digital banking, and 75 per cent expect it to be as easy to access as making a purchase from Amazon.  
However, only 25 per cent of Canadians feel that online government services are better than those provided by provided by private companies.  
There is no doubt that the government has made significant progress on digital transformation as digital services have gone from 'nice to have' to 'must-have' with governments across the country trying to keep up with changing citizen expectations.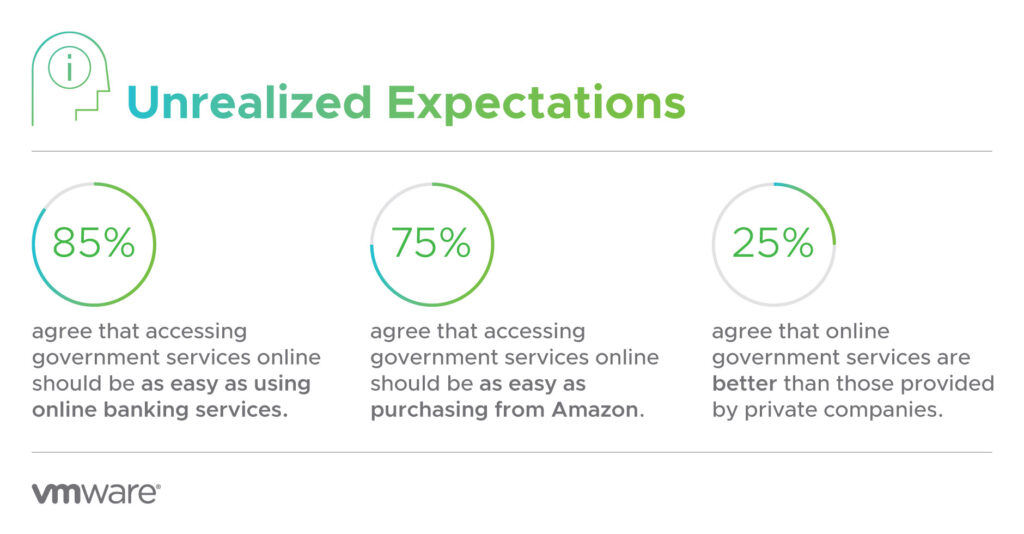 Security and trust 
Two-thirds (66 per cent) of Canadians are willing to create a personal profile if it allows single sign-on access to government services. However, when asked to go a step further, only 39 per cent of Canadians would consent to the government having more personal data in exchange for providing more personalized service. 
This is an interesting example that highlights both the potential for transformation and the challenge of getting public buy-in. Digital ID is an important part of the Digital Ambitions 2022 roadmap, and the government has committed to launching public consultations and developing a common and secure digital identity framework.
However, our survey found that only 50 per cent of Canadians trust the government to protect their information used in online services, and only 48 per cent said they would be comfortable with government agencies sharing information with each other to create more integrated and streamlined experiences.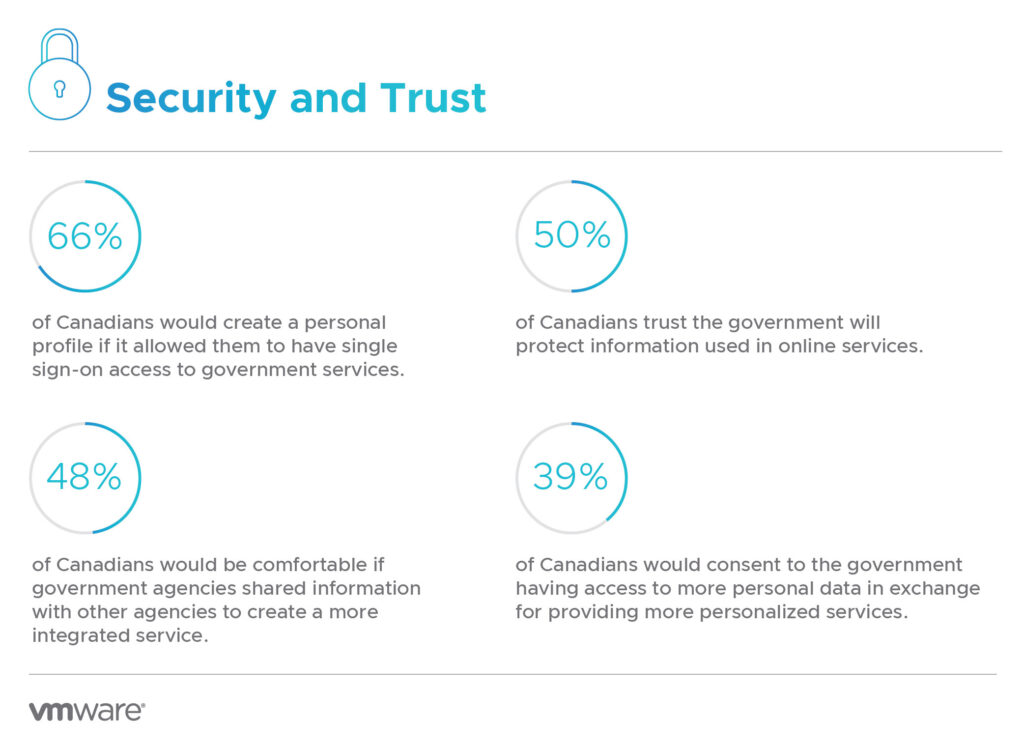 Digital Ambition 2022 and the way ahead 
With the release of Digital Ambition 2022, the Government of Canada has the stated ambition "To enable delivery of government in the digital age for all Canadians. This will be done by providing modernized and accessible tools to support service delivery that expresses the best of Canada in the digital space."   
The Digital Ambition plan sets government‑wide priorities and lists key activities for departments and agencies, including those that serve other government organizations, by working to modernize service delivery, improve sustainability and promote digital stewardship. These priorities and activities will help departments move toward the digital delivery of programs and services for users.
There is a lot to digest in this ambitious document, but when I think of VMware's decades-long experience working with governments, as well as what we heard from Canadians on our survey, a couple of things stand out: 
The first is the urgent need to modernize the overall health of the government's application portfolio. Consumers expect streamlined services that are easy to use and access – but the thousands of software applications that are used to deliver government programs can be complicated and difficult to navigate.   
The second is the importance of trust and security. The lack of trust in government security presents real challenges to implementing the priorities in Digital Ambition 2022. When government security is compromised, it sets back the ability to implement many of the needed reforms.  
The third is the importance of engaging citizens to understand their needs and expectations as governments develop digital services. While our survey found that the major issues were relatively uniform across the country, there were important nuances across geography, age and ethnicity that would help inform government decisions.
Overall, our survey shows that Canadians have clearly embraced digital government and are looking for even better and more accessible services from all levels of government going forward. This is a huge opportunity for Canada, and VMware looks forward to working with our government partners to meet those ambitions in 2022 and beyond.   
About the VMware Canada Survey 
VMware commissioned Hill+Knowlton Strategies to conduct a survey of 1,500 Canadians over the period of May 4 to 9, 2022.  Sampling was done within age, gender, and region quotas.  The length of survey was approximately five minutes, and data was weighted on age, gender, and region according to 2016 census figures. An associated margin of error for a randomly selected sample of n=1,000 would be ±3.1 per cent, 19 times out of 20.
Related posts