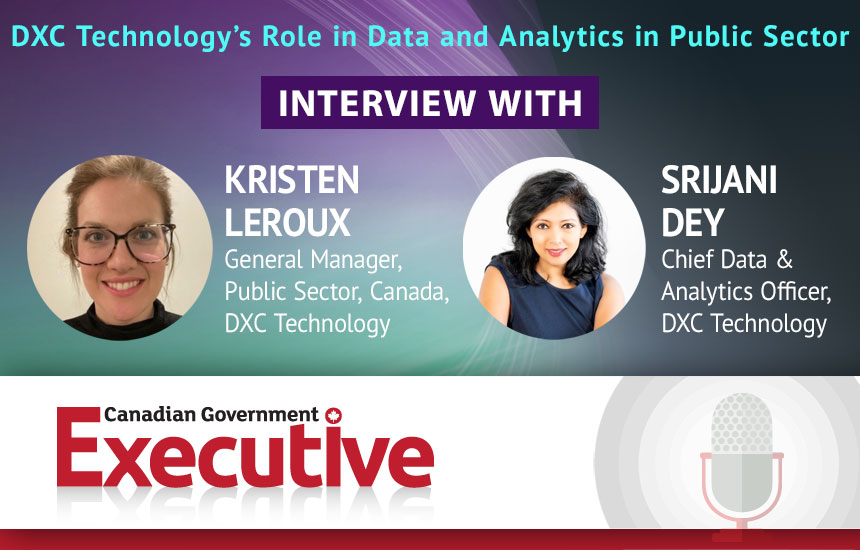 Welcome back to another episode of CGE Radio with host, J. Richard Jones. This week we talk to Kristen Leroux, General Manager, Public Sector, Canada, DXC Technology and Srijani Dey is Chief Data and Analytics Officer, DXC Technology. DXC is a Fortune 500 company and represented in the S&P 500 Index with a long and trusted reputation built on delivering world class IT solutions to multiple levels of government. Kristen brings a dedicated Public Sector focus to her role. She is a client focused, strategic visionary and an analytical decision maker whose insights into modernizing the Canadian Public Sector set her apart in the field. Srijani leads business transformation initiatives, delivers strategic technology roadmaps, and heads a Center of Excellence for analytics workload migration to accelerate customers' modernization journeys.
Tune in for an insightful discussion about data analytics, public sector experiences, AccelerateGOV, and an overview of who DXC is and what they can do.
Also in this episode:
What public sector experience does DXC bring to Canada?
How can DXC help the Government of Canada?
Turning Data into Insights & Actions
Managing and protecting data as a strategic asset
And more!
Related posts