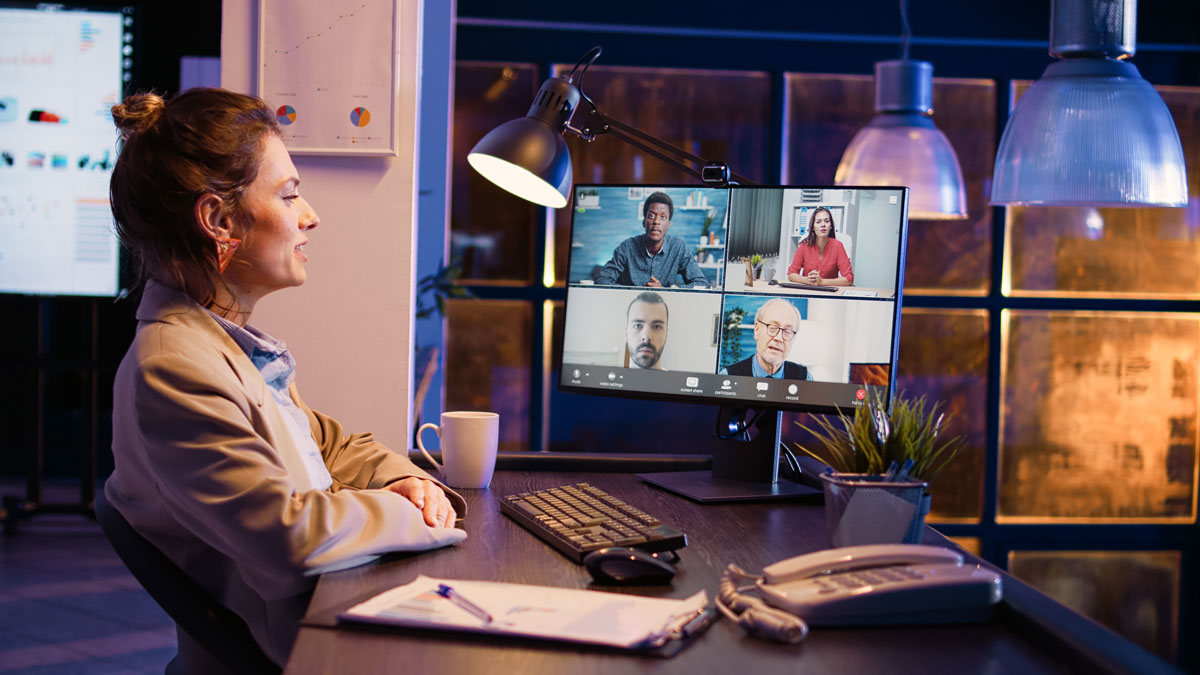 Today, more than three years since the term COVID-19 became part of our lexicon, remote work shows no signs of slowing down. This is true not only for private sector workers but for those in the public sector too. According to research by Global Government Forum, 82 percent of Canadian public servants work remotely, including 19 percent who do so full-time.[1]
Supporting a mobile workforce has several benefits for government leaders, including fostering different approaches to collaboration, enabling greater productivity, boosting employee retention, and opening the door to more diverse hiring. According to a study by Deloitte, remote work and advancements in technology have "opened up opportunities for people with disabilities" while work flexibility could "enhance the inclusion of neurodivergent individuals in the workforce."[2]
Digital modernization also fuels greater efficiency in the public sector by enabling more self-service options for citizens, such as the ability to complete forms online instead of having to fill out paper forms in person. When citizens have self-service options, public service workers are freed up to spend more time focusing on bigger strategic problems.
As the government continues to embrace remote work options, the IT infrastructure underpinning the public sector will need to be modernized. This is critical to ensure mobile workers have the applications and tools they need to work effectively from anywhere.
But while digital transformation presents several opportunities, there are also inherent risks. This is especially true for public sector entities that handle vast amounts of sensitive data, making them prime targets for cyberattacks and security breaches.
It is crucial for government executives to ask the right questions and make thoughtful decisions as they undertake the significant task of digital infrastructure modernization. This will help ensure the government mitigates risks while reaping the benefits of a mobile public sector, well into the future.
Consideration #1: Choose the right cloud solution
A remote public workforce handling reams of data needs a secure and robust data management solution. While a hyperscale solution might be tempting, a hyperscale provider's "one size fits all" approach has several drawbacks for the public sector. The varying needs of government departments often require a more personalized, tailored solution. For example, some remote public service workers may have application requirements for wireless and handheld devices where a hyperscale solution isn't necessary or appropriate.
Another important consideration when it comes to data management services is data sovereignty. When the hyperscalers are foreign-owned, any data stored in a hyperscale cloud is controlled by a foreign interest.
The solution? A sovereign, secure, hybrid cloud that allows public sector organizations to choose what data they want to keep in Canada and store securely in an isolated way, ensuring the data isn't misused.
When a sovereign cloud provider has a thriving partner ecosystem, public sector entities get the best of both worlds. At ThinkOn, we have the tools to interconnect with hyperscalers like Microsoft or Google, and can provide the personalization needed for a bespoke solution. A multi-tenant cloud solution is also more efficient and cost-effective, helping bolster Canadian competitiveness with a solution that's diverse, sovereign, and hybrid. Finally, there's no vendor lock-in, meaning public sector entities can move applications from one provider to another if their needs change.
As the public sector undergoes the digital modernization needed to enable a remote workforce, it's critical that decision makers keep data sovereignty top of mind. With a remote or hybrid workforce, it becomes increasingly critical to ensure foreign governments are unable to access sensitive Canadian data by coercing a foreign-based company.
Consideration #2: Find the right technology partners
Public sector workers and government executives rely on insights gleaned from data to make important decisions, such as how best to allocate funds and resources. Sensitive metadata, such as citizens' personal information, is embedded within the vast amounts of data flowing through government departments and agencies. As organizations continue to embrace remote work, the amount of data handled by public organizations keeps growing.
As stewards of this data, government leaders charged with selecting technology partners must prioritize data security. And those technology partners need to have the right expertise and systems in place to secure collected data, while also providing a way to extract meaningful information from it.
When evaluating potential technology vendors, public service agencies should consider the standards those vendors adhere to when it comes to security and data management. Whether evaluating a Canadian or international software company, decision makers should feel confident there are strong security guardrails in place.
With this in mind, those charged with making decisions need to ask vendors what controls, protections, and assurances are built into the design of the data.
Consideration #3: Know when to retire legacy infrastructure
An important part of digital transformation is knowing when to abandon legacy infrastructure that no longer serves your needs. This can be harder than it sounds, especially when legacy assets represent a significant capex investment. Public sector executives should stay focused on the bigger picture and resist the temptation to hold on to legacy assets while trying to squeeze more value out of them. This could mean replacing legacy assets with more efficient solutions that are better optimized to enable a remote workforce.
While we're on the topic of legacy infrastructure, let's talk about legacy data. There's an abundance of government data sitting in boxes—stored on paper, tapes, and CDs. This data is a goldmine of valuable information for government decision-making, and needs to be made easily available online, which is why the public sector's digital modernization efforts must encompass the digitization of legacy data. This includes ensuring data is protected and securely stored once digitized.
Undertaking an IT modernization process requires introducing new applications, solutions, and tools. When upgrading digital infrastructure, bear in mind that implementing foreign-owned software and tools means granting foreign companies access to potentially sensitive data that they can use in harmful ways. Before enlisting the services of a foreign-owned company, Canadian public sector executives should ask themselves: do the benefits outweigh the risks when it comes to allowing access to sensitive citizen data?
When contemplating this question, consider bad actors, which come in two forms: non-state-related bad actors that use ransomware and the dark web, and state-related bad actors that harvest data for malicious objectives. This reinforces the need to keep Canadian data secure in Canada with companies that have proven expertise and experience.
A bright future for Canadian data
When the COVID-19 pandemic forced a large swath of the public sector to work from home, it quickly became evident that it's possible for thousands of government workers to work remotely—if the right tools are in place.
Improvements in security for software tools have been key in facilitating the transition to remote work, allowing employees to work securely from anywhere, using their desktops, laptops, or smartphones.
With a mobile workforce, protecting data and keeping it secure is a top priority. Thankfully, there are robust cybersecurity tools available to protect data, like VPNs and other forms of encryption and authentication. Ongoing digital transformation—adapting to an ever-changing environment and optimizing infrastructure and processes—will be critical to ensure continuous data security so that public servants can continue to work remotely into the future, using secure software tools.
The benefits to a public sector that fully embraces digital modernization are twofold: public servants are empowered to work and collaborate in new and innovative ways, and government leaders are empowered to hire more diversely, while realizing efficiency and productivity gains.
With opportunities come risks, but these can be contained if government leaders make careful, deliberate decisions during the digital transformation journey. Doing so will help them capitalize on the opportunities available to them, ensuring the future competitiveness and success of Canada's public service.
Learn more about ThinkOn's data centre services and sovereign cloud.
---
References
[1] Richard Johnstone. 2023. "Four in Five Canadian public servants working remotely in part or in full, survey finds." Global Government Forum. October 9. https://www.globalgovernmentforum.com/four-in-five-canadian-public-servants-working-remotely-in-part-or-in-full-survey-finds/
[2] Christina Brodzik, Jonathan Pearce, Monika Mahto, Brenna Sniderman, Abha Kulkarni, Roxana Corduneanu. 2023. "Inclusive or isolated? New DEI considerations when working from anywhere." May 25. https://www2.deloitte.com/xe/en/insights/topics/value-of-diversity-and-inclusion/diversity-and-inclusion.html
---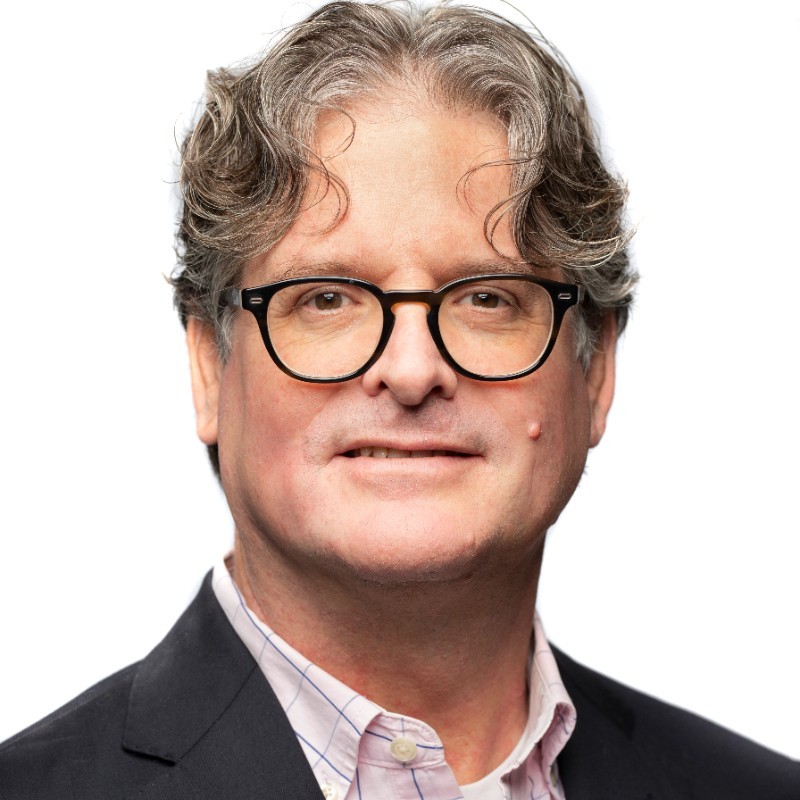 Related posts