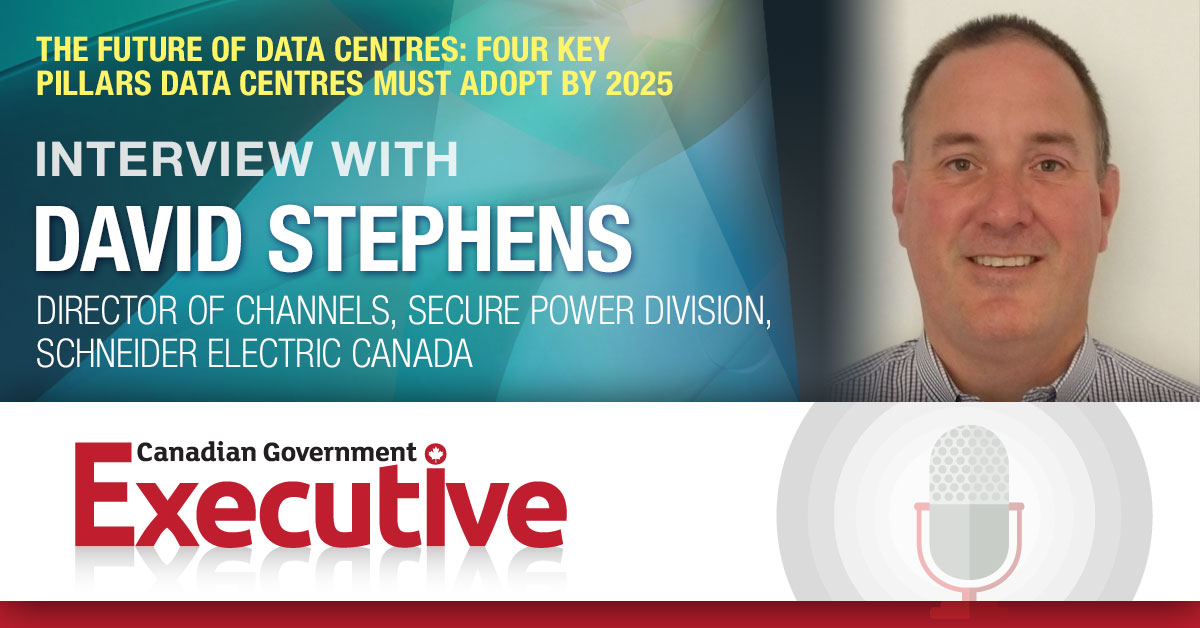 In this episode, we talk about the growing demand placed on data centres worldwide.
Leveraging the sponsored content article, "The Future of Data Centres: Four Key Pillars Data Centres Must Adopt by 2025," David Stephens, Director of Channels in the Secure Power Division at Schneider Electric Canada, discusses the increasing demand placed on data centres globally, which has been further heightened by the COVID-19 pandemic, and the four key pillars data centre operators must follow in order to accommodate this demand, while ensuring operations remain sustainable and resilient for years to come.
In his current position, David is responsible for the relationships with the partner community across Canada and the single phase portfolio of products and physical infrastructure being sold into "edge" data centers. David brings extensive experience to Schneider Electric from his 18 years with IBM and Lenovo where he held a variety of roles, from marketing to product management to sales to management, helping customers build out client and data center solutions.
Hear about the primary challenges facing data centres today, how COVID-19 has exasperated the demands placed on data centres, what can be done to make data centres more sustainable and resilient, what should data centre managers take into consideration when future planning for data centre demand and how can data centres mitigate cybersecurity threats as our dependency on connected devices rises.
About
Schneider Electric is a leader in the digital transformation of energy management and automation. Recently named the World's Most Sustainable Organization, Schneider Electric drives digital transformation by integrating world-leading process and energy technologies, end-point to cloud connecting products, controls, software and services, across the entire lifecycle, enabling integrated company management, for homes, buildings, data centers, infrastructure and industries.
Related posts