It is hard to believe that ninety percent of the world's data was created in the last two years. I first became interested in Open Data when my colleagues Sean Kibbee and Ryan Androsoff launched their OC Bus Tracker in Ottawa (which has since expanded to Toronto, Vancouver, Boston, Washington and Winnipeg) using real-time GPS open data. I then became an Open Data enthusiast when Minister Tony Clement introduced Canada's Action Plan on Open Data, the open data portal, and the open government license.
In October, I attended the Open Data Speed Dating at GTEC and began reading about Open Data and Open Government as much as I could. Open Data feels like what Social Media was five years ago – individuals didn't know a lot about it so they chose not to talk about it. Now Social Media is part of daily conversations in some form or another. As public servants, Open Data and Open Government are not something we can ignore as it impacts us all. To make it easier to see the value we need to take the time to learn more about it and fully understand what it is all about.
What is Open Data?
Open data is data that can be freely used, reused, and redistributed by anyone – subject only, at most, to the requirement to attribute and share-alike.
The data must be available as a whole and at no more than a reasonable reproduction cost, preferably by downloading over the internet. The data must also be available in a convenient and modifiable form – everyone must be able to use, reuse, and redistribute it. It is as simple as that. Want to know more? Here is the full definition.
What is Open Data Day?
On February 22, bloggers, hackers, designers, statisticians, and other citizens who are interested in Open Data will gather online and offline in 110+ cities across the globe for International Open Data Day. This event takes place to encourage governmental data openness and to increase awareness and understanding of the value of open data and its ability to solve problems.
Who should participate?

A common misconception is that Open Data Day is only for developers and designers, but in fact it is for anyone interested in participating and learning. If you have an idea for using open data, want to find an interesting project to contribute towards, learn about how to visualize or analyze data, or simply observe what it is all about, then find an event in your area or participate online by following the hashtag #ODD2014. Regardless of your skillset or interests, there are opportunities for you to learn and help the open data community grow. If you know of a data set that might be of use for an app or visualization, add it to the wiki.
What is a Hackathon?
A hacker can be described as a person who enjoys exploring the details of programmable systems and stretching their capabilities. Hacks are novel creations or solutions to problems and the purpose of a Hackathon is to create them. Hackers can transform and expose new ways of solving problems or analyzing data. The word "Hackathon" comes from combining the words 'Hack' and 'Marathon' and implies a long sprint to create something useful in a single event.
What is CODE?
The Canadian Open Data Experience (CODE) is the first nationwide Open Data Hackathon in Canada. An intense 48-hour coding sprint where innovators from coast to coast compete to build the best app utilizing federal government data from the Canadian Open Data Portal.
The Appathon begins February 28 to help companies unleash the possibilities of open data through the Government of Canada's Open Data program. CODE aims to inspire an entire generation of developers and designers to develop apps based on open data.
Want to learn more?
Check out Open Data 101, talk to your colleagues, and attend an event. A list of over 200 local, regional and national open data catalogues is also available on the open source project which aims to be a comprehensive list of data catalogues from around the world. Make sure you check out the Apps Gallery and Open Data in Action to see the unique ways open data is being utilized.
There are many areas where we can expect open data to be of value and examples of how it is already being used – I hope I've piqued your interest to learn more. Keep in mind you don't have to work in Information Technology or Information Management to appreciate the value of Open Data – I'm a prime example.  As Minister Tony Clement said "Data is Canada's new natural resource. The sky's the limit in terms of what we can do with this material."
---

Jodi LeBlanc is a Values and Ethics Advisor with Veterans Affairs Canada in Prince Edward Island. She is a collaborator/innovator for numerous public service initiatives and national networks and is a member of CGE's editorial advisory board. You can connect with her via @jodilynne3 or http://ca.linkedin.com/in/jodileblanc
Related posts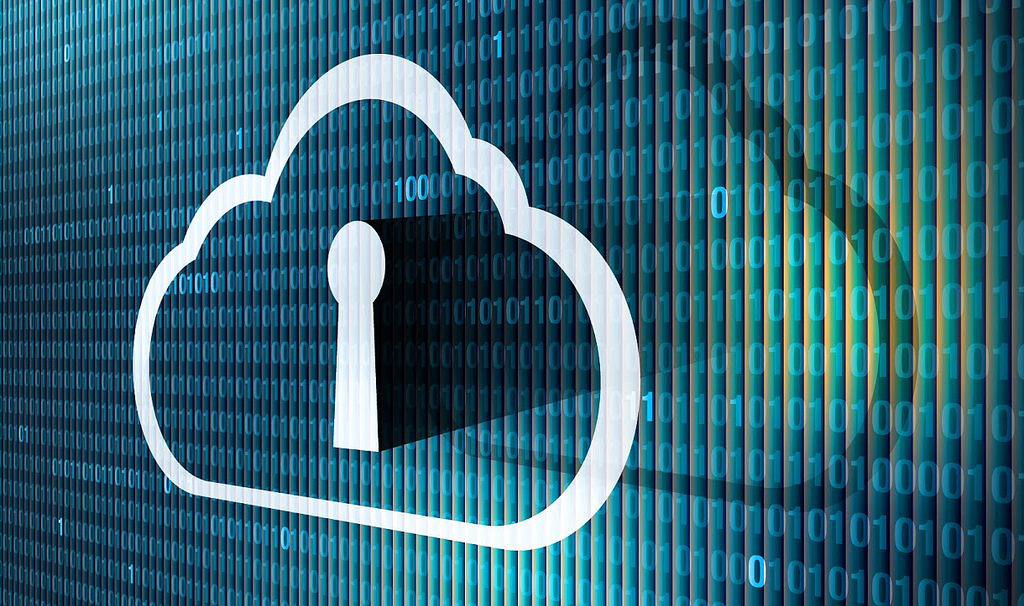 Reforms, Election and Cyberspace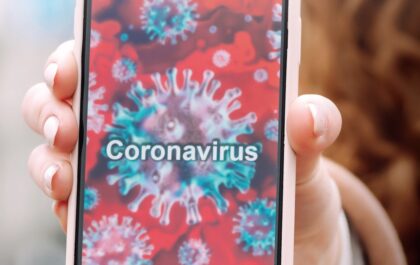 Immunity passports, a looming election, digitizing, and diversity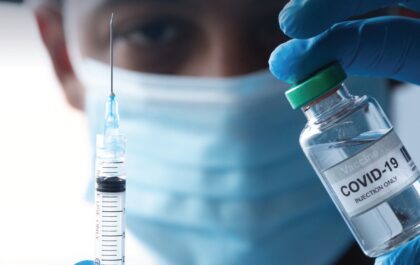 Leadership, Strategy and COVID-19 vaccines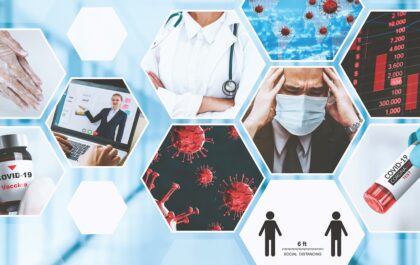 Public trust and infodemics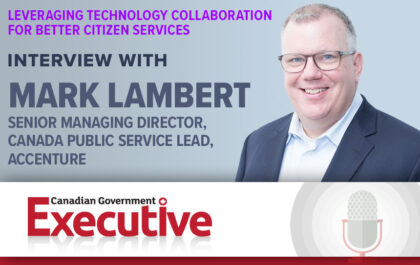 Leveraging Technology Collaboration for Better Citizen Services
In this episode of CGE Radio, host J. Richard Jones sits down with Mark Lambert, Senior Managing Director, Canada Public…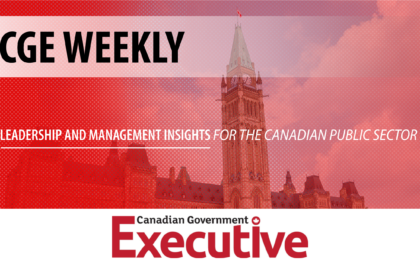 CGE Weekly – episode 11
The CGE Leadership Series Host, J. Richard Jones and CGE editor-in-chief, Dr. Lori Turnbull, once again weigh in on the…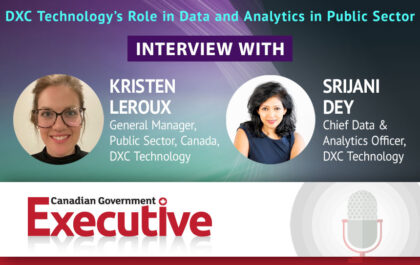 DXC Technology's Role in Data and Analytics in Public Sector
Welcome back to another episode of CGE Radio with host, J. Richard Jones. This week we talk to Kristen Leroux,…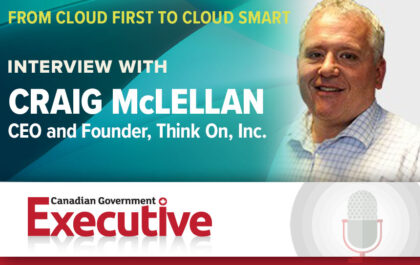 From Cloud First to Cloud Smart
Join host J. Richard Jones for the latest episode of CGE Radio. He speaks with Craig McLellan, Chief Executive Officer…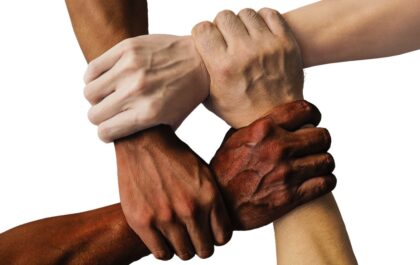 Build relationships, not regimes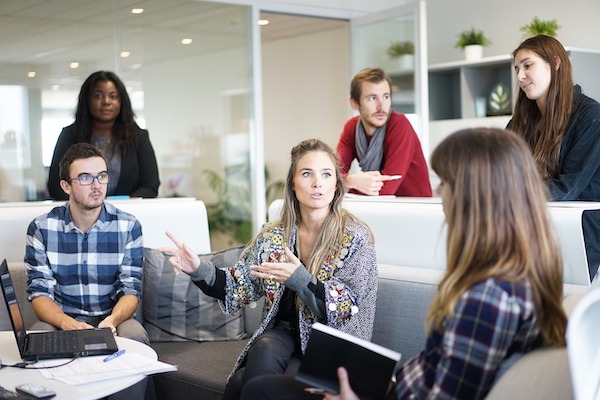 Diversity and inclusion in the federal government: a double-edged sword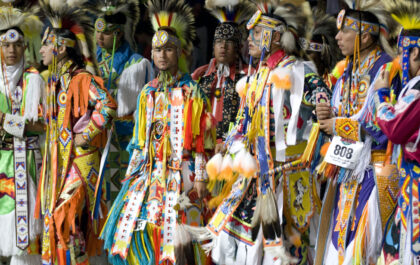 Learning diversity and inclusion from Indigenous leadership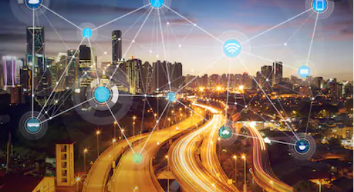 Reshaping digitized public service delivery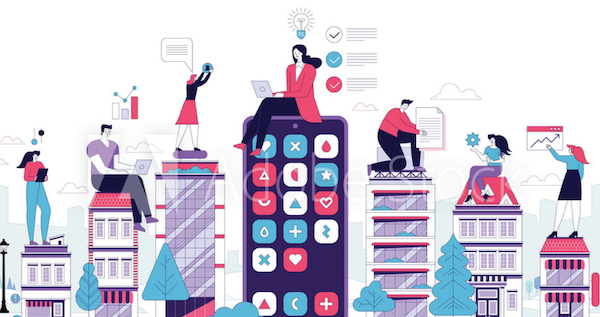 COVID-19: Uprooting and Transforming Work in Canada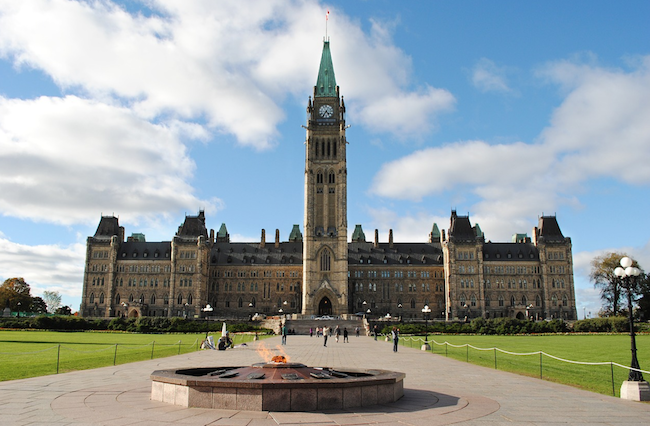 Inter- and Intrastate Politics and Governance in Canada